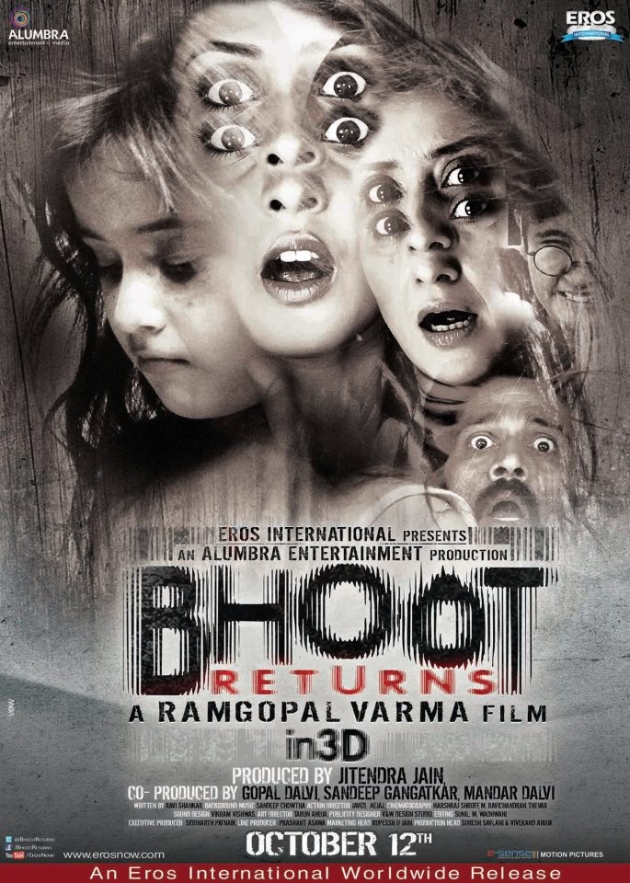 Ram Gopal Varma's Bhoot Returns has set the digital arena on blaze with innovative and active involvement on social platforms. The theatrical trailer and dialogue promos are already out and have been well received. The dialogue promos have gone viral as people can't stop sharing the horror videos with their friends.
Bhoot Returns' website too is not a traditional one, as they have launched a Facebook integrated website that has all the elements of the website including movie synopsis, videos, downloads etc.
They have also released all their properties including posters, trailers and promos at sharp 06.06.06 pm to match the genre of movies. The concept of releasing the promos at a time believed to be demonic was a rather innovative and strategic way of promotion.
Bhoot Returns has used the digital platforms in the best possible way to promote the film. Distributed by Eros International and starring Manisha Koirala, JD Chekravorthy, Alayna Sharma, Madhushalini; the film is slated to release on the 12th of October.
Watch the trailers of Bhoot Returns here.