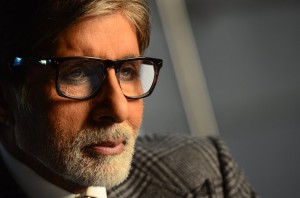 Despite the countless times this has been repeated; Amitabh Bachchan is without a doubt one of the greatest actors to have graced the silver screen in the history of Indian Cinema. Yet what is intriguing to know is that the 70 year old King of Bollywood almost did not enter the film industry. Amitabh always had a passion for acting and would participate in college drama during his student days. His brother Teji Bachchan supported this and in the late 60s, he entered Amitabh into the Filmfare Talent Hunt Contest; the same contest which gave female heartthrob Rajesh Khanna his break in the industry.
Despite travelling to Bombay to take part in the contest, Amitabh unfortunately did not have an impact and was eliminated from the contest. He took part in film auditions also, but was rejected by directors due to his looks and eccentric height. He even applied to All-India Radio, but his voice was not approved by the national station. Clearly, Amitabh must have been getting restless as the various refusals and perhaps may have also begun to underestimate his talent.
However, Amitabh finally got his break in Khwaja Ahmed Abbas' Saat Hindustani (1969), which is based on a group of soldiers determined to liberate Goa from Portuguese colonial rule. Amitabh's big break happened due to two main reasons. The first is that his mother Teji Bachchan, who was friends with Mrs Indira Gandhi, got the then Prime Minister of India to write a letter of recommendation to K.A. Abbas. The second reason was that Tinu Anand, who was taken on for the film dropped out after getting an opportunity to work with Bengali director Satyajit Ray as an assistant. Hence, Amitabh replaced Tinu Anand and went onto make his unforgettable mark in Bollywood.