Whistling Woods International is proud to be listed as one of the 'Global Indian Institute' and also been certified as an 'Institute of International League' at the SkillTree Global Knowledge Consortium, held on June 24, 2014 at House of Commons, London, UK. It also received the prestigious SkillTree Great Place to Study – India award from MP Bob Blackman at the same event.
The initiative of 'Great Place to Study – India' was launched by Global Skill Tree to promote India as a global hub of international education.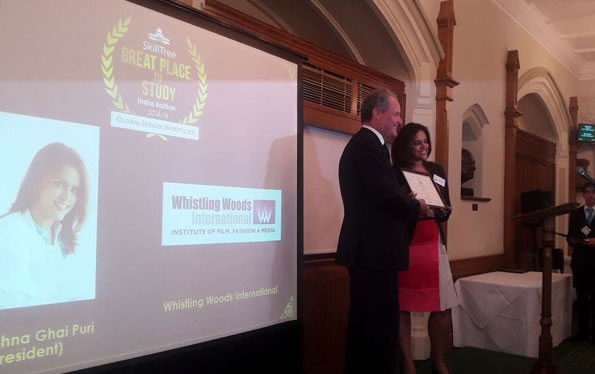 Meghna Ghai Puri President of Whistling Woods, "Our heartiest thanks to all our patrons, students and staffs for being a part of this wonderful journey."
The institute founded by Subhash Ghai in 2006 provides world-class education in Film, Fashion and Media. The institute has been become one of the popular hub to nurture creative talent in India and globally.