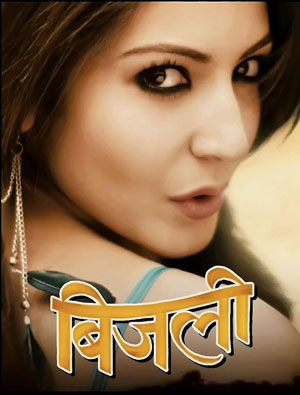 After starring in Yash Chopra's final directorial Jab Tak Hai Jaan, actress Anushka Sharma will now be seen in Matru Ki Bijlee Ka Mandola as Bijlee opposite Imran Khan.
To play the character of Bijlee in Vishal Bhardwaj's Matru Ki Bijlee Ka Mandola, the 24-year-old actress was required to get into the skin of the character. Although it is a comedy film, reportedly Bijlee's character is very complex and required a lot of effort from the actress.
A source told us: "Initially Anushka thought it would be easy to play the role of Bijlee and said that she understood the layers to the personality. It was only when she started shooting for the film did she realise that it was a very complex character. She almost cried to Vishal that she was afraid that she wouldn't be able to do justice to her role."
"Vishal Bhardwaj realized her dilemma and calmed her down. He convinced her that she had done a great job and was confident that she would be able to live her role properly," added the source.
Matru Ki Bijlee Ka Mandola is out in UK cinemas on 11th January 2013 through 20th Century Fox.