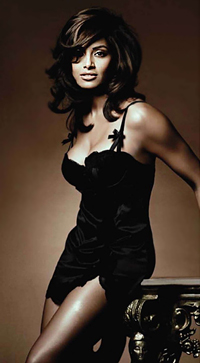 Ever since Bipasha Basu split up from John Abraham, she has been linked to a variety of men in both Bollywood and Hollywood.
Bipasha spoke to the media about the variety of link ups that have rumoured to take place since her split from John Abraham. Bipasha said, "I'm touched people feel that I'm supposed to have gone into the serial dating zone, immediately after a long relationship. First there was some Russian guy…then there was Josh."
The Bollywood actress went onto deny rumours that she was dating Hollywood actor Josh Hartnett, saying that a relationship with the Hollywood actor would not be 'practical.' She went on to say, "You can't have a relationship with a human being living in another part of the world."
Bipasha has also more recently been linked to fellow actor Shahid Kapoor. When asked what she thought of the rumours Bipasha said, "If the man is cute I don't mind being linked to him. The moment I am linked to someone who is 'ugh', I will protest!"
Bipasha Basu will next be seen on the big screen in the Abbas-Mustan action thriller Players. The Indian remake of the Italian Job is set to release on 23rd December 2011.