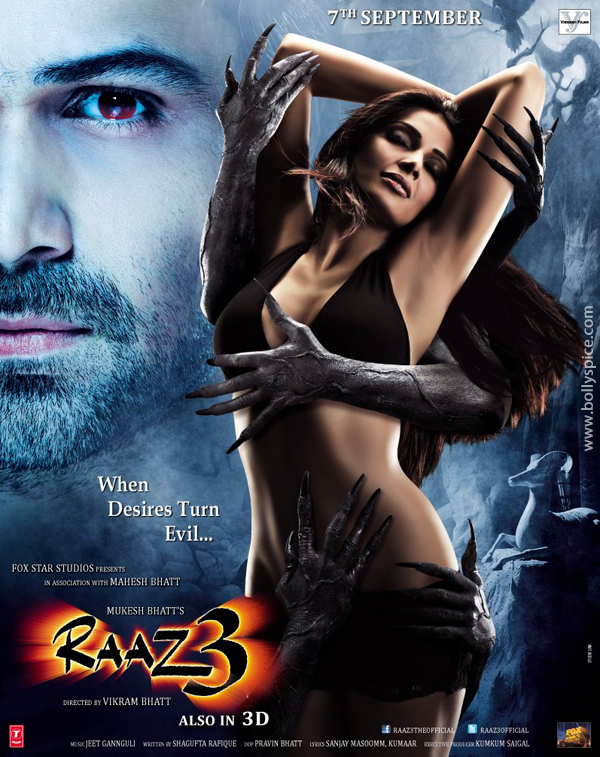 Bipasha Basu who posed for the poster of Raaz 3 directed by Vikram Bhatt expresses how there was no need for a body double since she herself is comfortable in her own skin.
Supposedly producers were hesitant in asking the 33yr old actress and were considering the other option of hiring a body double and morphing Bipasha's face. Alternatively Bipasha denied the option wanting to do it herself.
"I have always been comfortable in my skin and never been conscious of my body," Bipasha said in a press statement.
"When I learnt about the concept (of the poster), I decided to do it. I had no qualms. It's my movie and I should be shooting for the poster. I understand that it was required to show the film's theme in the right light, so it was the right decision," she added.
Bipasha is already known as healthy fit person releasing a fitness DVD called Love Yourself. The poster features her in quite short shorts and a bikini top but of course, this isn't new to the actress and anyways who wants to hide a body like that anyway.