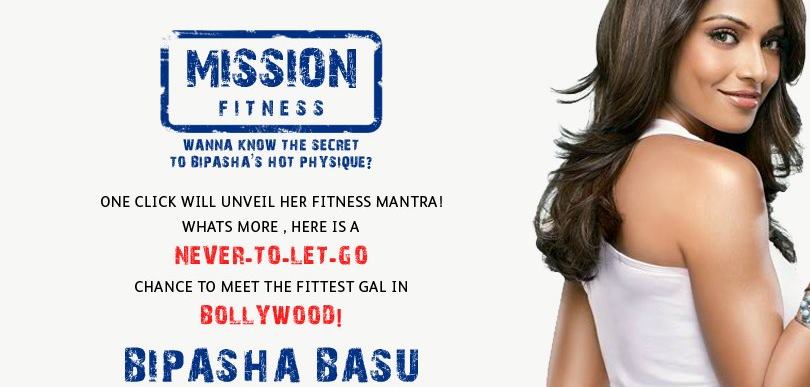 On Friday, January 4th, fans can get their first look at Bipasha Basu's new fitness video Break Free and the coolest part is that Bipasha herself will be there to meet you! Yes, Bipasha will visit the Reliance Digital Store at RCity Mall in Mumbai and you can learn how to burn calories with one of the most beautiful stars in Bollywood!
With the theme of Making India Fit & Spreading Happiness along with Bipasha Basu, this Friday's event at Reliance Digital is all about fitness. It all begins with an expert trainer holding a fitness session for teenagers. Three of the participants will be judged as the most dedicated and they get the fabulous prize! They get to share the stage with Bipasha! Cool na? Not only that but other lucky winners will win a special DVD stack, consisting of 50 CDS. Plus they may also get a chance to meet Bipasha and get a picture with her!
This is the actress's second DVD on getting in shape after 2010's "BB Love Yourself: Fit and Fabulous You". Talking about Break Free, the actress says, "This one is definitely for all those who hate gym, and that's the case with the masses in India. Everybody pays so much money and joins the gym and in the end, nobody goes. So I'd just say – buy this Rs.200 DVD and it will help you way more."
She adds, "It'€™s the right time to share my fitness secret… India is a country where people love to dance and this incorporates that."
About the video: BIPASHA BASU – LOVE YOURSELF: BREAK FREE This 30-minute dance workout improves stamina, endurance and strengthens the abdominal muscles. A total body workout Break Free is a complete stress buster which allows you to have fun while you burn fat. So…Dance yourself into shape… Break Free!!!
So be sure to go to the Reliance Digital Store at RCity Mall, Mumbai on 4th January, 2012 and Break Free with Bipasha!
Thanks to Reliance Digital Stores.