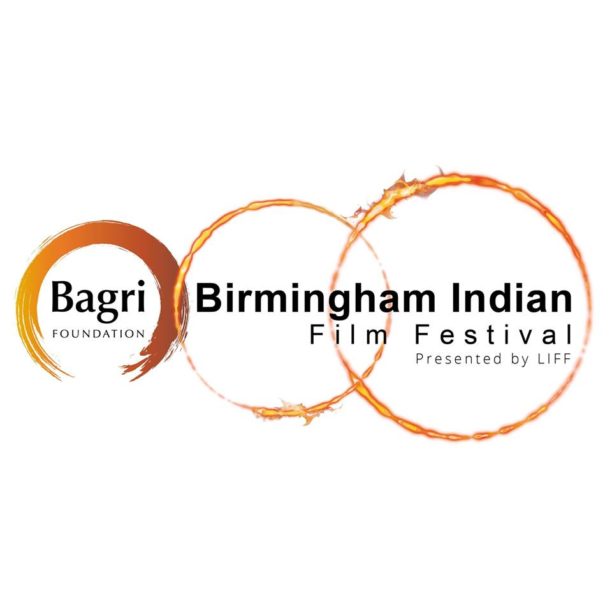 Europe's Largest Indian Film Festival returns to Birmingham again this year for the third year in the row. Sister to the Bagri Foundation London Indian Film Festival, (LIFF), Birmingham Indian Film Festival will run from Friday 23 June until Sunday 2 July 2017. This year's festival promises to be one of the best showcasing 11 Independent Films, 2 Music Documentaries and a host of talent over 10 days in 3 cinemas!
Cary Rajinder Sawhney, LIFF & BIFF Director, says: "We are delighted to bring Birmingham audiences a carefully curated selection of the very best new Indian and South Asian independent cinema; all films are English subtitled, offering a rare window into over a billion South Asian lives. This year's selection includes premieres of new comedies, gripping thrillers, shocking horror and insightful true-life documentaries as well as bringing together UK previews of major award-winning films from the world's greatest film festivals."
The festival opens on Friday 23 June at Cineworld Birmingham, Broad Street with a glittering red-carpet Birmingham premiere of the historical epic, The Black Prince by Kavi Raz, a powerful UK-produced film launched at Cannes. It stars Punjabi singer Satinder Sartaaj, who will be guest of honour on the opening night, iconic actress Shabana Azmi (The Reluctant Fundamentalist, Fire), Jason Flemyng (Lock Stock and Two Smoking Barrels, X-Men:First Class) and Amanda Root (Persuasion, Jane Eyre). The film dramatises the true but little-known story of the last King of Punjab who was abducted by the British Raj to be mentored by Queen Victoria.
Back into the 21st Century for the closing night, on 2 July, mac Birmingham will screen the surreal Malayalam road-movie thriller Sexy Durga directed by Sanal Kumar Sasidharan. Winner of the prestigious Tiger Award for best film at Rotterdam International Film Festival Sexy Durga set in Kerala tells the tale of a hitch-hiking couple who try to escape a road to hell after accidentally getting into a car of deranged gangsters.
The acclaimed festival features new and exciting cinema featuring cutting edge films that reaffirm the festival's position as the 'punk-rock of Indian cinema' and is an edgy tie-in, to UK-India Year of Culture and complementing the BFI's India on Film programme. The Bagri Foundation Birmingham Indian Film Festival (BIFF) returns to the city this summer in partnership with the citywide USTAV celebration of South Asian culture.
Further screenings include the regional premieres of Tamil comedy, Ticket – The Movie (Raaghav Ranganthan, 2017), anarchic Bollywood comedy Badman starring Gulshan Grover (Soumik Sen, 2017) and N Padmakumar's inspirational Mumbai drama A Billion Colour Story (2016). The festival experiments for the first time with horror with the disturbing Hide and Seek (Vishal Furia, 2016), plus the Regional Premiere of Pakistani gangster thriller, Whirlpool (Harune Massey 2017).
The Bagri Foundation Birmingham Indian Film Festival will also host an exclusive 'In Conversation' with Bollywood Director, Ashutosh Gowariker who directed Bollywood superstar, Aamir Khan in the Oscar nominated Lagaan: Once Upon A Time in India (2001) and the epic historical romance Jodhaa Akbar (2008) starring former Miss World, Aishwarya Rai and Hrithik Roshan.
New venue partners for this evolving festival continue to help it serve a broader diverse audience and this year the festival is delighted to welcome The Mockingbird Cinema and Kitchen, based at the Custard Factory in Digbeth. The festival's long-term venues include Cineworld Birmingham Broad Street and mac Birmingham.
Title Sponsor Dr Alka Bagri of the Bagri Foundation adds: "We are excited to celebrate with LIFF and BIFF the art of Indian independent cinema in this UK India Year of Culture. This year's programme is a vibrant and diverse mixture of films which explore all aspects of human experience, tackling hard-hitting issues through fiction and documentary."
To find out more please visit www.birminghamindianfilmfestival.co.uk
Facebook:https://www.facebook.com/BirminghamINDIANFilmFestival/
Twitter:https://www.twitter.com/weLoveBIFF
Instagram: https://www.instagram.com/weLoveBIFF
Programme List
OPENING NIGHT: THE BLACK PRINCE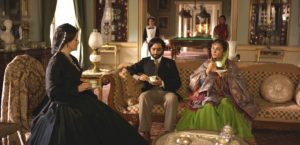 BIRMINGHAM Premiere – 118 min
English, Punjabi & Hindi – English Subtitles | India 2017 | Director: Kavi Raz | With: Satinder Sartaaj, Jason Flemyng, Shabana Azmi, Amanda Root, Ameet Chana, David Essex.
Attended by Guest star Satinder Sartaaj
Punjabi music superstar Satinder Sartaaj shines in his film debut as Maharajah Duleep Singh alongside powerful Indian actor Shabana Azmi and Jason Flemyng (Lock Stock and Two Smoking Barrels). The Black Prince is an exquisitely photographed and sumptuously designed period drama with a tiger's bite as it offers an insight into a controversial chapter of shared British Indian colonial history. After the death of Sikh Maharajah Ranjit Singh, ruler of Punjab, there is a violent war of succession until his youngest son, the five-year-old Duleep Singh is installed as king. The British, however, have other plans, and bundle the boy off to England where he is brought up as a Christian in the lap of luxury under the personal care of Queen Victoria (Amanda Root). In early adulthood Duleep (Satinder Sartaaj) is torn between two cultures and secures begrudging permission from Queen Victoria to meet his real mother (Shabana Azmi). She soon awakens him to his original Sikh faith and culture, which sets him on a dangerous quest to challenge the British Raj and free his people.
23 JUNE | 18.00 | CINEWORLD BROAD STREET
www.cineworld.co.uk/cinemas/birmingham-broad-street
ASHUTOSH GOWARIKER IN CONVERSATION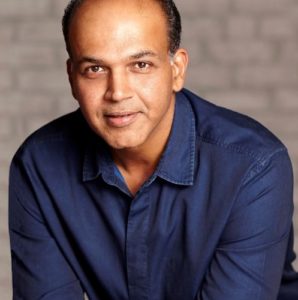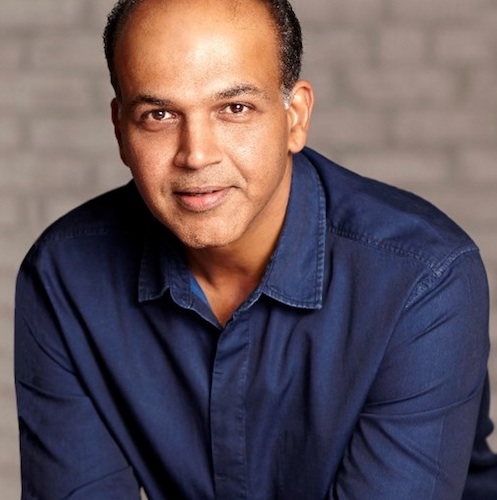 Join us to hear one of the finest Indian commercial directors of his generation reflect on his career so far. Known for his sweeping narratives, Ashutosh Gowariker directed Bollywood superstar Aamir Khan in the Oscar®-nominated Lagaan: Once Upon a Time in India (2001) and won the Audience Award at Locarno International Film Festival that year. Under his direction, star Shah Rukh Khan delivered one of the finest performances of his career in Gowariker's Swades (2004), as did Aishwarya Rai and Hrithik Roshan in the Mughal-inspired epic Jodhaa Akbar (2008).
24 JUNE | 17:30 |  CINEWORLD BROAD STREET
www.cineworld.co.uk/cinemas/birmingham-broad-street
TICKET– THE MOVIE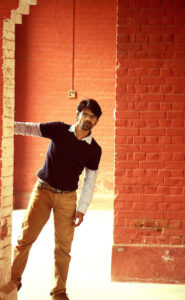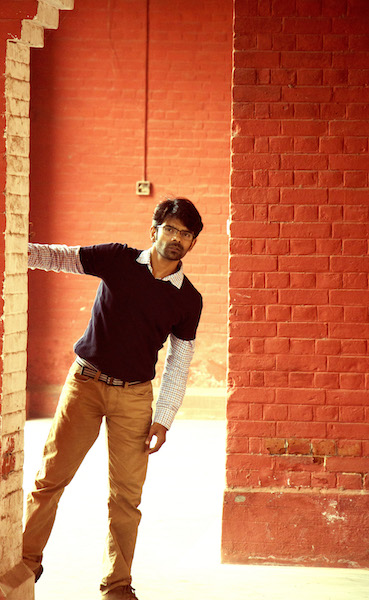 90 min | India 2017
Tamil – English subtitles
Director: Raaghav Ranganathan
With: Raaghav Ranganathan, Karthik Kumar, Lakshmipriyaa Chandramouli, Sanam Shetty.
We present the World Premiere of this laugh-out-loud comedy. Avinash is a young, nutty professor who struggles to be decisive. Grading reports have to be put aside when his hopes for the girl of his dreams collapse and through a series of blunders, he gets on the wrong side of murderous local gangsters. To make matters worse, his eccentric best mate, Athif, is drowned at sea. As Avinash's future goes into a rollercoaster meltdown, Athif's ghost returns to help his buddy and things get a whole lot freakier, heading towards a rip-roaring life after death finale. Raaghav Ranganathan, an actor noted for S Shankar's Enthiran (The Robot) makes his directorial debut.
24 JUNE | 20.00 | CINEWORLD BROAD STREET
www.cineworld.co.uk/cinemas/birmingham-broad-street
BABYLON SISTERS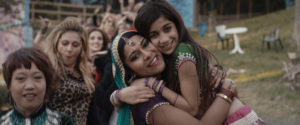 85 min | Italy 2017
Italian & Hindi – English subtitles 
Director: Gigi Roccati
With: Amber Dutta, Rahul Dutta, Nav Ghotra, Renato Carpentieri.
Followed by Q&A with Director Gigi Roccati & Actor Nav Ghotra
Set in the backstreets of Trieste, Italy, this feel-good, song-soaked film
highlights the power of sisterhood. Young Indian immigrant Kamala and her parents have just moved into a tenement with other immigrant families and an old Italian teacher, who accuses them of eating the local cats. As an eviction notice looms, the drastically different women of each family fight together to save their home.
25 JUNE | 14.00 |  mac BIRMINGHAM
www.macbirmingham.co.uk/whats-on/cinema
BADMAN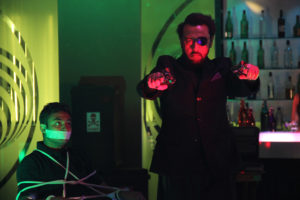 84 min | India 2017
Hindi – English subtitles 
Director: Soumik Sen
With: Gulshan Grover, Chunky Pandey, Rishi Kapoor, Manisha Koirala, Farah Khan.
Followed by Q&A with Director Soumik Sen and Gulshan Grover
A mad, comic caper where the legendary villain of Bollywood, Gulshan Grover, decides to re-launch himself in the film industry, but this time as a hero! The not so young Grover enlists the help of his dysfunctional sons and begrudging Bollywood stars including Chunky Pandey and Farah Khan to help him achieve his transformation. Guided by his 'friends' our hero soon slips into increasingly hilarious and delusional situations as they plan his launch movie. Badman explores the dark yet funny side of Bollywood where almost anything is possible.
25 JUNE | 18.00 | CINEWORLD BROAD STREET
www.cineworld.co.uk/cinemas/birmingham-broad-street
NEWTON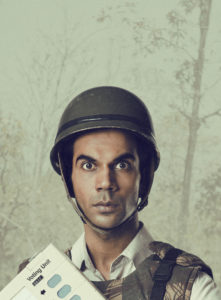 106 min | India 2017
Hindi – English subtitles
Director: Amit Masurkar.
With: Rajkummar Rao, Pankaj Tripathy, Anjali Patil.
Followed by Q&A with Director Amit Masurkar
An award-winner at the Berlin International Film Festival in 2017, this delightful black comedy stars one of India's top young character actors, Rajkummar Rao, as Newton, an everyday clerk who is selected for election duty in the conflict-ridden Indian state of Chhattisgarh. As local police and Maoists harass the locals and the voting process spirals out of control, the morally driven Newton becomes a reluctant hero in his zest to save the day.
26 JUNE | 19.00 |  mac BIRMINGHAM
www.macbirmingham.co.uk/whats-on/cinema
A BILLION COLOUR STORY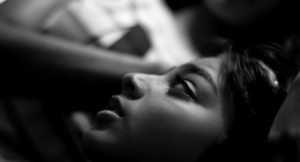 115 min | India 2016
English, Hindi & Urdu – English subtitles
Director: N Padmakumar
With: Gaurav Sharma, Vauka Sunkavalli, Dhruva Padmakumar.
Followed by Q&A with Director N. Padmakumar
Hari's father Imran is Muslim, but is untethered by religion, as is his Hindu mother, Parvati. They're inspirational parents who are struggling to make their first feature film. Imran firmly believes that India is an incredible country, that will always overcome its differences, but as mum and dad run into financial problems, the family has to downsize to rented apartments and come face-to-face with an onslaught of religious prejudices and corruption. As his disillusioned parents discuss whether to stay in the country they love, or leave, Hari hatches his own secret plan to save the day.
27 JUNE | 20.00 |  mac BIRMINGHAM
www.macbirmingham.co.uk/whats-on/cinema
ZIKR US PARIVASH KA (IN PRAISE OF THAT ANGEL FACE)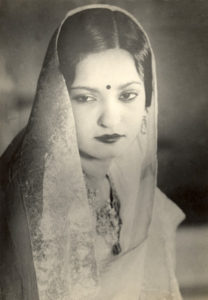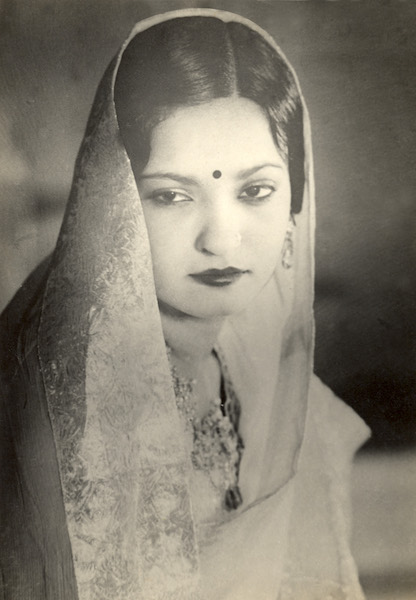 DOUBLE BILL WITH: OVERTONE
64 min | India 2016
Hindi & Urdu – English subtitles
Director: Nirmal Chander Dandriyal
With: Raaghav Yatindra Mishra, Saleem Kidwai, Shruti Sadolikar Katkar.
As one of the last great courtesans of India, Begum Akhtar was called Malika-e-Ghazal (Queen of the Ghazal) for her legendary voice. She sang the ghazal, dadra and thumri genres of north Indian Hindustani classical music. This gem of a documentary weaves together rare footage and stories of those who remember her with fondness.
OVERTONE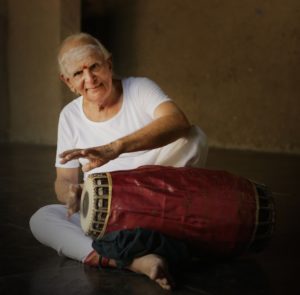 32 min | India 2016
Tamil with English subtitles.
Dir Rajiv Menon. With Umayalpuram K. Sivaraman.
Overtone traces the origin of South Indian Carnatic classical music with a vivid picture of legendary percussionist Umayalpuram K. Sivaraman.
28 JUNE | 19.00 | mac BIRMINGHAM
www.macbirmingham.co.uk/whats-on/cinema
BRIDGE
100 min | UK/India 2016
Bengali – English subtitles
Director: Amit Ranjan Biswas
With: Soumitra Chatterjee, Sandhya Mridul.
Followed by Q&A with Director Amit Ranjan Biswas
Satyajit Ray's beloved actor Soumitra Chatterjee heads up the cast of this life-affirming tale. On a suicide bridge outside Kolkata, two strangers meet An elderly widower sees a young woman about to jump. Forgetting his own suicide attempt, he stops her from jumping. Taking her into his care, he discovers her story, and what had seemed a dead end to both lives morphs into a crossroads.
28 JUNE | 19.30 | THE MOCKINGBIRD CINEMA
www.mockingbirdcinema.com/
LAPACHHAPI (HIDE AND SEEK)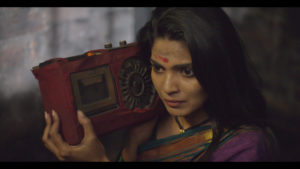 110 min | India 2016
Marathi – English subtitles
Director: Vishal Furia
With: Pooja Sawant, Usha Naik, Vikram Gaikwad.
Neha, an eight months pregnant woman and her husband escape goons in the big city seeking shelter in their driver's house, deep in rural India. But the house and the surrounding eerie, impenetrable maze of sugarcane fields are rustling with secrets of a disturbing past that start appearing rapidly. Neha soon realises she is in a deadly trap, and there is only one way out. This truly scary genre film blends in social concern as it highlights chilling practices still prevalent in India today.
01 JULY | 20.00 |  mac BIRMINGHAM
www.macbirmingham.co.uk/whats-on/cinema
ONDU MOTTEYA KATHE (EGGHEAD)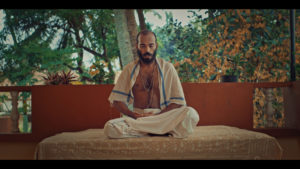 123 min | India 2017
Kannada – English subtitles
Director: Raj B Shetty
With: Raj B Shetty, Amrutha Naik, Shreya Anchan.
Pawan Kumar, winner of the LIFF 2013 Audience Award for Lucia, returns as a producer with this warm-hearted comic tale of a young bald man Janardhan, trying to find his soulmate, someone who will see the person he really is, beyond the shine on his head. Janardhan is frustrated by the girls that pass him by, but one day in an identity mix-up, his family thinks he is in love with a large girl and much to his horror, bring her into the clan. However, as Janardhan struggles to be free of the girl, he is forced to learn some important lessons on happiness.
1 JULY | 17.45 |  mac BIRMINGHAM
www.macbirmingham.co.uk/whats-on/cinema
GARDAAB (WHIRLPOOL)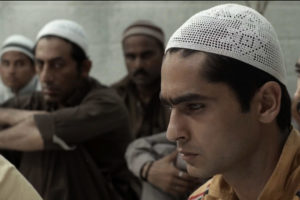 93 min | Pakistan 2017
Urdu – English subtitles
Director: Harune Massey
With: Amna Ilyas, Fawad Khan, Gohar Rasheed.
The Godfather meets Romeo and Juliet in this cleverly spun gangster romance. Amongst the pulsating cityscape of Karachi, Pakistan, a young man brought up to a life of underworld vice and killings attends the wedding of a rival gangster clan. Here he falls for the proud daughter of a rival Don. Their forbidden dangerous liaisons soon escalate to an obsessive love, intensified by the ever-present risk of death. The film is also an intimate portrait of a city where ethnic and class divisions simmer amidst turf wars.
1 JULY | 19.00 | CINEWORLD BROAD STREET
www.cineworld.co.uk/cinemas/birmingham-broad-street
CLOSING NIGHT: SEXY DURGA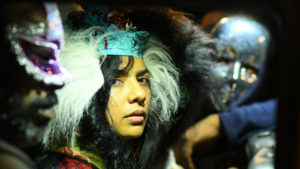 85 min
Malayalam – English subtitles | India 2017 |
Director: Sanal Kumar Sasidharan
With: Rajshri Deshpande, Kannan Nayar, Vishnu Vedh.
Followed by Q&A with Director Sanal Kumar Sasidharan
The festival closes with a gripping film noir, white-knuckle ride. Sexy Durga won the prestigious Tiger award for Best Film at this year's Rotterdam International Film Festival and a host of other accolades worldwide. On a long and lonely midnight highway, North Indian migrant Durga and Kabeer, a Keralite youth, are running away from their past. They hitch a lift, but soon realise that their all-male car hosts are seriously unhinged small-time gangsters, transporting arms. As their journey takes a sharp road bend into a surreal hell, complete with masked and mysterious Durga Puja festivities, the couple must fight to survive the night. One screening only, don't miss it!
2 JULY | 18.00 | mac BIRMINGHAM
www.macbirmingham.co.uk/whats-on/cinema