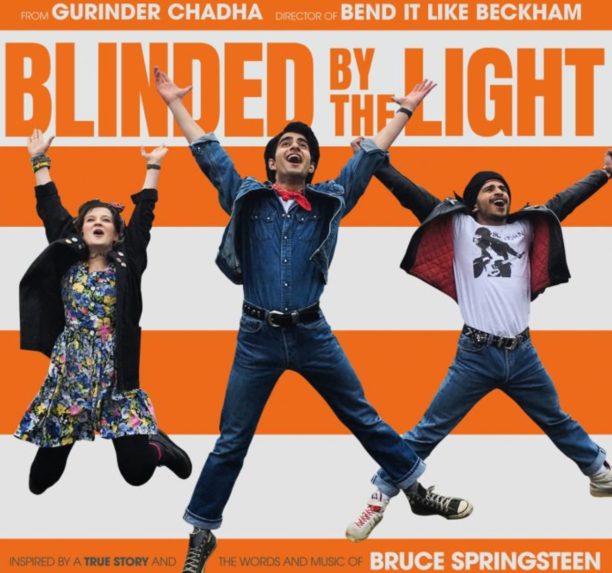 England, 1987. The UK has its first female Prime Minister at the helm in Margaret Thatcher who is battling economic troubles and the rise of the neo-Nazi National Front. In the borough of Luton, the Khan family is trying to get by and make ends meet amid the chaos. The patriarch (Kulvinder Ghir) has lost his job, the matriarch (Meera Ganatra) is forced to make ends meet by working late into the night for what might as well be nothing, and main lead Javed Khan (Viveik Kalra), wants to become a writer despite the expectations of his parents.
When Roops (Aaron Phagura), the only Sikh boy at school, introduces Khan to the music of Bruce Springsteen Khan is inspired. Javed finds his voice giving him the courage to follow his dreams, find love, and assert himself against family traditions that he believes are getting in the way of his dreams. But Javed learns soon enough, it's not so easy to break the ties that bind.
Based on the life of English journalist Sarfraz Manzoor, the son of Pakistani immigrants to England and Springsteen fan Blinded By the Light has a lot to cover. The political environment of the Thatcher-era, conservatism, white nationalism, the economic recession, the generational divide between first-and second-generation Pakistani immigrants, as well as the daily struggle of trying to understand yourself as a teenager. This is something that director Gurinder Chadha has done before with Bhaji on the Beach and Bend it like Beckham, where she took characters and made them not only likeable but understandable and accessible. The typical role of the typical immigrant Asian parent who put the emphasis on studying and getting a job that made lots of money rather than a career that you loved. Majority of us will understand this scene which it is why it will raise laughs, because it is real and that is what she does well. She takes instances that are real and knows will be understood by her audience and turns it into almost an inside joke. There are certain points that do make you cringe and certain sequences which could possibly have been shorter but overall with this film you notice how much Chadha has grown in terms of her direction. It is tighter, smoother, it flows better. Chadha has always been good – but with this she got better.
Ghir and Ganatra as immigrant parents is a story we've seen a million times before. Parents who expect their children to ignore the culture they have been brought to or born into and to honour the values of the land they left. Something a lot of people of my generation are familiar with. Ghir plays the stern father with a level of honesty in his performance. It's well rounded and explained well – What good is leaving your homeland to make a better life for yourself, if you wind up not being able to provide for your family's needs? Something a lot of parents from that generation will understand. His polar opposite is Ganatra as a hardworking, quiet and patient woman. She is the one who is holding the entire family together. A very simple and subtle but highly effective performance from her draws you into understanding the pressure the matriarchs at the were under at the time.
Kalra makes his film debut with Blinded by the Light and is an interesting discovery. Wide-eyed expressiveness accompanied with layers of emotional vulnerability. The entire movie rests on his shoulders, and he carries that weight with considerable maturity – from his gawky, beige-clad chino and sweater wearing shyness before discovering Bruce, to his cocksure manner after. His transformation is predictable, but it works. I hope this is just the beginning of a considerable career for him.
Nell Williams as girlfriend Eliza is good. She is often the voice of strength and reason behind the madness Javed has for Springsteen. Phagura as Roop is admirable. I wish the friendship had been explored more. I am sure there would have been more to it other than being the person who introduced Khan to Springsteen and the solidarity in the face of racism. Dean-Charles Chapman as Matt is commendable. The fall out between best friends as Khan finds himself is performed well.
Blinded by the Light deals strictly with the familiar. At times it threatens to become a full-on musical but on some level, I was expecting it. It's the Bollywood-esque touch that is in most of Chadha's films.
It's a coming of age film that is in essence a love letter to The Boss. But it also deals with the family tensions and secrecy, the eye-rolls at cultural heritage, the search for acceptance in a culture where you are born but don't feel as though you belong. It's a formula that has been done before in Bend It Like Beckham, but it is so emotionally honest you can do nothing but appreciate the real lives it shows.
Don't go and watch it if you are going to be critical; it is far to honest and sincere an effort for that. If you believe music can change your life then go watch it because you will find parts of it highly relatable.
Blinded By The Light releases on August 14th in the US and in UK on 16 August.
Directed by​ Gurinder Chadha. Produced by​ Jane Barclay, Gurinder Chadha, Jamal Daniel. Written by​ Paul Mayeda Berges, Gurinder Chadha, Sarfraz Manzoor. Starring​ Viveik Kalra, Hayley Atwell, Rob Brydon, Kulvinder Ghir, Nell Williams, Dean-Charles Chapman, Aaron Phagura and Music by​ A.R. Rahman