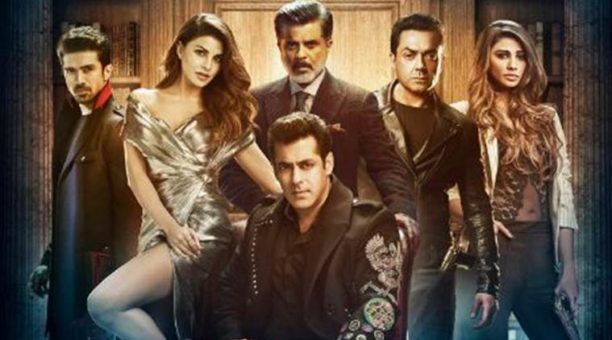 Hitting the big screen today is Race 3! Directed by Remo D'Souza, the film stars Salman Khan, Anil Kapoor, Bobby Deol, Jacqueline Fernandez, Daisy Shah, Saqib Saleem and Freddy Daruwala.
With the tagline 'You don't need enemies when you have family', Race 3 is full of action, adventure, fights, romance, music, dance and everything in between.
We have something really exciting! Check out what star Bobby Deol has to say about Race 3 in an open, sometimes funny and just wonderful interview with Sunny Malik.
The Race franchise is known for twist and turns, car chases and a lot of action. With Race 3 it has a bigger cast as well as a different theme; family, so why does he think this new theme and story setting will appeal to audiences? "Race 3 is 3 times better than the first 2. There's 3 times of everything in it. Action, family drama, songs. I'm sure people are going to enjoy it because a lot of effort has gone in. It has everything in it like a proper commercial film with songs and drama and action."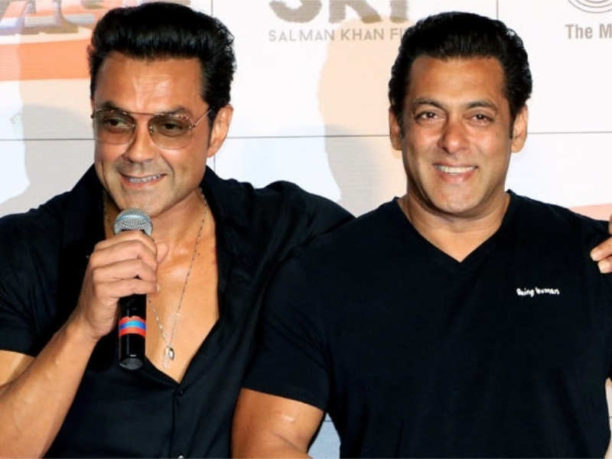 Talking about landing the role in the film Mr. Deol said it was all Salman Khan! "Well, I've been working really hard and trying to get work. I've been going out to get work. I remember I met Salman, Salman said, "You know everybody goes through ups and downs. You know like I climbed onto your brothers back to move forward". So, I said, "Mammu let me climb onto your back" and he just laughed, and he said, "Yes definitely I will think about something". We tried to do something together, but it didn't work out. Suddenly one day Salman called and says "Mammu shirt utharega?" and I said "Mammu mein kuch bi kharega", and that's how I got to go and hear the script of Race 3."
Going on to talk about his relationship working with Salman, the actor had nothing but praise saying it was awesome. "Salman is such a big superstar but, yet he is so down to earth and so selfless. Salman is just somebody who likes to do good for other and when we were working he made everyone so comfortable, so it was great fun working with him."
Revealing a bit about his character he said, "I'm a school teacher in the movie. I'm joking, I can't reveal anything about my character. I can only say that he is a very cool, suave and stylish character that I play in this film. That's all I can say."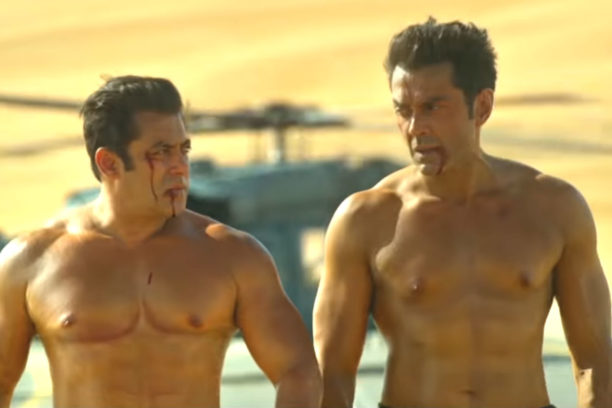 The actor, being very open, says taking on this role really helped him get in shape both mentally and physically, "More than re-inventing I did restart my life, and restarting was just being basic. What is a basic necessity for an actor is to be fit, healthy and look sharp and positive. I started looking after my health, I started working out, eating right kind of food and believing that things are going to happen. A positive attitude has really helped me to change and look the way I do."
It is quite the ensemble cast which Mr. Deol says he finds it very fun to be a part of that and see what everyone is doing in the scenes, "When I'm working with others I just look at myself as a character and I just become a part of what I'm doing. It's fun working with a lot of actors because everybody has their own styles and it just motivates you to do better."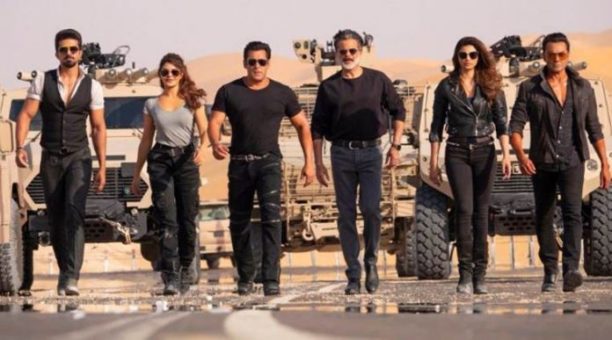 Apparently there was some improv and some really fun and funny times on set for the whole cast. "There's improvisation in every film when we shoot, there's always certain elements that get added on set and definitely this is a Salman Khan film. It has to have that kind of humour. It has all those things which all the Salman Khan fans would love to see."
Of course, there is music for the film and Mr. Deol says, "I think it's a really great soundtrack. It has all kinds of styles of music and I really enjoyed 'Heeriye' and I really liked 'Selfish', so these are two of my favourite tracks."
So what are his hopes for Race 3 at the box office? "Well, I hope it rocks and becomes bigger than the other 2. But then I always wish that all my films become big hits."
Race 3 is in theaters now!
Here is the trailer to get you pumped for the film that is full of twists and turns!

With contributions by Stacey Yount