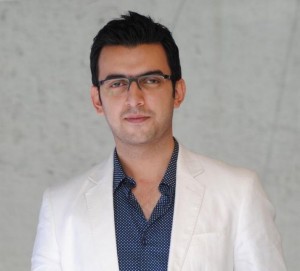 Today sees the release of Bobby Jasoos, which is a production of Dia Mirza and Sahil Sangha's Born Free Entertainment. Starring Vidya Balan, the film about a lady detective, we hear not only has a social message but it also is a fun and entertaining movie. We chatted with Vidya and Dia, now see what their partner in crime, or movies that is, producer Sahil Sangha, had to say about the making of Bobby Jasoos.
Why did you choose Bobby Jasoos as a story you wanted to tell?
When it first came to us the one line on the film was, 'Guys would you be interested in producing a movie that's about a girl who wants to become a detective?' And girl, detective, both sounded really exciting. The fact that she belonged to a small community and was pretty much from middle class India made it even more exciting because suddenly we could see many lives crisscrossing and we could see the milieu become really exciting. So yeah that pretty much had us interested from the word go. Then on the story, we spent about a year and a half writing the story with the team and it started to live and breathe and overall it brought itself into quite an undeniable space and left us very little choice really. We knew we wanted to make it.
Tell us about what made you think of Vidya Balan for the role. And then what was it like to work with her?
I think her filmography answers that question really well for itself because when you have a part that is as author backed as Bobby is in Bobby Jasoos then you don't need to look any further. If you can get her you just take her, you hold on to her really tight and try to make her do your movie. As far as working with her is concerned for the two of us, Dia has shared screen space with Vidya in a film called Parineeta and then Lage Raho Munnabhai. So they've been colleagues for many years now. I was an assistant director on a film called Salaam-e-Ishq. I've seen her from that side of the camera and worked with her during that. And Vidya remains the grounded, warm, loving, powerhouse performer that she is. Success isn't something that has changed any of that and that's fantastic. Also that continues to add to the many successes that she enjoys as an actor. We had a total, total blast. Without her support it would have been difficult to pull off this film.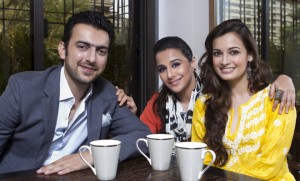 How was it to watch her transform into all the disguises?
That was totally awesome because we had people who were dumbfounded on set. I mean as Producers we were always in the know that okay this is the look that we are working towards and a lot of design and time would go into it. Dia would work very closely with wardrobe and makeup to make sure every look is exactly how we were thinking about it, but it still didn't rob any of the charm watching her step out of the vanity and become that part as she started to walk towards the set. It was just like jaw dropping good.
How was working with the Director Samar Shaik?
This was his first film and I think for starters it is important to recognize that he's been surrounded by a very talented team that has helped take his vision forward and then he has done full justice to that. I think that it's a great start and hopefully good things will happen from here.
What's it like to go from those first words on the printed page to the finished product you release out into the world?
It's long. In one word, it's long. But I was saying earlier to somebody by the time you finish your script and you feel that that is your final draft and all the principle players have come on board on the basis of that script, you then head out to shoot it and that's where the variable components of film making kick in because you can have a good day, you can have a great day and sometimes you can also have a not so good day. But I think in the overall assessment when you finish watching the film in its entirety without tearing each scene apart and trying to understand what was right and what was wrong. If you still walk out with the same feeling that you had when you finished the script then I guess you've done a pretty decent job of it. You know, you get so close to something it becomes difficult to evaluate it in all its objectivity so to speak. But I think with Bobby Jasoos we succeeded in maintaining and holding on to that emotion. I think you will walk out of the theater with the same high that we felt when we said 'Okay this is the final draft of the script'. We are very happy about that.
Tell us about filming in Hyderabad.
Hyderabad is obviously not Bombay and as a production unit you have to equip yourself to pull off about 52 days in a new city. It wasn't completely new to us because Dia is Hyderabadi and she knew every nook, every corner, every location that we were looking for. So her contribution at every level has been invaluable and has made production's life a lot easier. Thank God she is a producer on the film, right? It was eventually really smooth. You always worry when you have such a long outdoor as to how you will manage to pull it off. It is a new city, it is a new language. It is just a different geography all together but with Dia all of that was made much easier.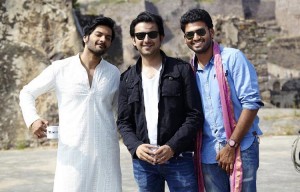 Are you there every day on set?
Yeah, as much as possible. Just to be sure that production is doing everything they need to do. Not from the point of view of sitting by the monitor and interfering or telling all the people you brought on board how to do their job, but just to make sure, as producers, that everything you are supposed to facilitate and make available is happening on time. That there is no reason for work to lag or fall behind schedule or any of that.
Tell us about the music.
You know Shantanu Moitra, the music director and Swanand Kirkire the lyricist – their library in themselves and their knowledge of music is phenomenal. Their knowledge of words and how to set them to a lyrical tune is fantastic. So as a producer you sit there and say this is really the emotion that we hope to create here. This is how we would like to see it flow. Can you come up with something that will basically just shake us up and say 'Oh My God that's WOW!'? With Shantanu Moitra that happens quite easily. He has given us five tracks that we can say WOW to easily. It really is as simple as that when you work with guys as good as they are.
You shot 'Tu' at the Golconda Fort, there in Hyderabad….
It is a beautiful place. It is really stunning. We are very happy with the way the song has translated visually. I mean you are there in Golconda Fort and again it is a place where not too many Hindi movies have been shot. Also the Qutb Shahi tombs, again hardly any Hindi films have shot there. The production design was designed in a way that idea was to transport you into a slightly different headspace and a different era, very Umrao Jaan so to speak. And with where the song is placed in the film it allowed us to do that. All of it, the locations, the production design, the wardrobe, everything just came together beautifully. The tune deserved that much.
What do you think audiences are going to love about this film?
I think with Bobby Jasoos after long time you are going to get a film, which is one for the entire family that they can watch together. It is a motivating story. It is an uplifting story. It has a fair amount of social relevance, it is the story of a girl who is chasing her dreams at all costs and realizing them. That is uplifting for more than 50% of our population at large and it is important to tell such stories. These are all, I feel, emotional touch points that most human beings connect with and then when you come to see it at a larger than life level you should be taken in by it and it should become an experience that is just thoroughly enjoyable more than anything else.
It is something different because it is a female centric film…
Yes, it is female centric in that a female is headlining the cast. You know, women centric films in the past may have been a little guilty of being too preachy and not as entertaining. This one is full on fare! There are very important subtexts that run through the story, there's a lot to come home and think about but there's an equal, if not more amount, to really enjoy while you are watching the movie in the theater. If you are going out for a family outing you want to enjoy it right? (Smile) I think it checks all those boxes equally well.
So how is it to work with Dia as a producer on films? 

Oh it is fantastic. We argue a lot. We disagree a lot (you can hear his smile) but then you leave that at the office, you don't take it home and you go back the next day and you agree and you disagree. It is great fun.
What do you think of Hindi cinema today?
I think it is at a very interesting space. There's so much that can happen, there is so much that is happening. A lot of new opportunities. A lot of new subjects are being spoken about, new stories are being written. With every two or three years there is a new wave of talent in every department of filmmaking so that is a sure sign of growing and growth is good.
What's next for Born Free after Bobby Jasoos?
We do have one more script that I have been working on which is pretty much ready now. We are just getting ready to start casting it. We are hoping to roll with it later this year or early next year. We can't wait to share more about it but we are just waiting to put it all together like we always tend to do and then spill the beans entirely!