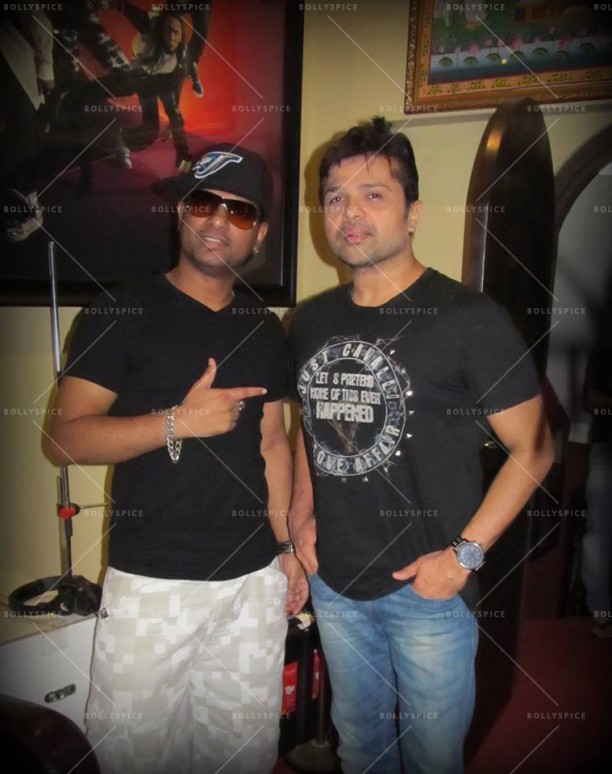 'Aao ji Bauji, Dil se Dil Milao Ji, Agaya Hain Dekho Bodyguard, Bodyguard…' we have all heard and enjoyed the title song of Bodyguard, but if we were to say the name Arya Acharya, would you know, that he is the voice behind the word 'Bodyguard' that featured in the song? Arya is a well-known Bollywood rapper who has worked extensively alongside top musicians in the industry.
In this exclusive interview, BollySpice brings you the chance to get to know the rapper beyond his rap (!) and learn about his thoughts of the Bollywood music industry, how he became a rapper, including his inspirations and aspirations.
Congratulations on the success of your latest songs Punjabi Mast (Action Jackson) & Birju (Hey Bro). How has your journey in the Bollywood music industry been so far?
Thank you so much Jem! Of my 15 years in the Indian Film and Music industry, I have sung and rapped for more than 550 Bollywood Films and music albums, the latest being the Super-hit song 'Birju' featuring the biggest stars of Bollywood, and 'Punjabi Mast' for Action Jackson. Also having worked on a couple of tracks with Oscar Maestro AR Rahman, my 1st collaboration with him was 'Dost Hai (Gyal I Loved U)' from the Bollywood film Ekk Deewana Tha and my second collaboration with him was for the Hollywood film song Million Dollar Dream in which I rendered Backing Rap Vocals, and most exciting part was this track mine with Iggy Azalea & Sukhwinder Singh made it to the Oscars 2015 Final Probable's List. I also have several other hits with major Indian composers, which also includes the title song 'Bodyguard', as the voice of "Bodyguard" for the highest grossing Bollywood blockbuster film for Superstar Salman Khan composed by one of India's finest composer Himesh Reshammiya. Online I have more than 20 million cumulative YouTube hits through several Indian songs featuring me as a rapper, singer and music producer.
Who/what inspired you, initially, to become a rapper?
From the age of 15, I was always glued to MTV, watching Hip-hop songs and break dance watching my favorite rappers like MC Hammer and Marky Mark. All I used to think about was music, dance and nothing else. By that, you can easily gauge how good I would have been in my academics! I barely scrapped through my high school and college, and finally took up music against all odds, with just a pen, paper and loads of passion and vision of making it big one day, Hip-hop music always gave me immense happiness, but the thought to take up Rap as a Rapper and lyricist was highly influenced by Indian rap and Reggae legends Apache Indian and Stylebhai. Of whom, especially, Stylebhai, was a true inspiration, friend and a real motivator, who initially lit the fire of rap in me.
You have worked with many great musicians such as Himesh Reshammiya, AR Rahman & Akon. How has your experience been working with them?
Yes, I was lucky enough and truly thank God for giving me great opportunities to work with these great musicians from India and abroad. On an individual level Himesh Reshammiya undoubtedly, is one of India's finest composers and singers. In fact myself and Himesh ji have worked together on nearly two dozen super hit Bollywood films in the past 13 years, so Himesh ji will always be very special to me, because of the belief he has kept on my work till date. AR Rahman is God of Indian music for me, so that sums it all, and Akon a brilliant musician, one of the greatest live performer's in the world and a true inspiration, who invited me to open for him as a rapper, singer in his first ever Akon India Tour.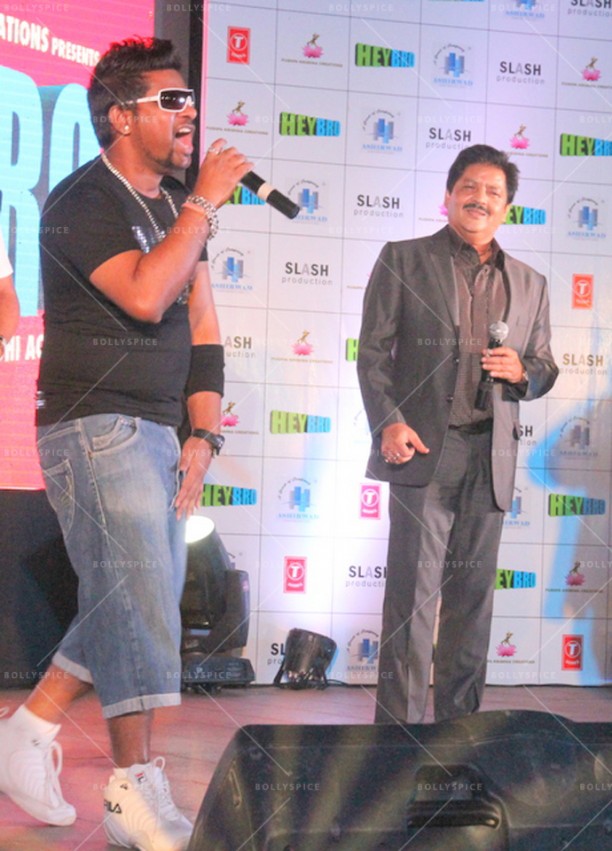 Thanks to artists such as YoYo Honey Singh, Hard Kaur, rap has gained some more popularity within the Bollywood industry. How has this helped you and what more do you feel needs to be done to promote this music genre?
Thanks to the internet and free online media, loads of young talented hip hoppers and rappers are growing every day. Thanks to the Internet, everyone can be heard nowadays, and again a big thanks to Yo Yo Honey Singh. If you are good at rap, Bollywood is ready to accept you and put you in the limelight. Like Naezy, the new rapper, who until now, was a crazy underground talent. I first heard him online, played his raps to composers Nitz N Sony, and he was picked up for 'Birju' alongside me and finally the biggest Bollywood stars of India like Amitabh Bachchan, Hrithik Roshan and Ranveer Singh, were lip syncing his rap vocals. I would personally like to see more Indian music based hip-hop songs, as Indian music is vast and imperishable, and we as the new breed of musicians, should try to keep it alive by fusing Indian ethnic music with hip-hop, rap and reggae. Also, the music labels and private producers should give young new talents the opening and platform to perform, if film music can be sold with film stars faces, then choosing out the right talent, and turning them into pop stars of tomorrow, like it used to happen in the Indie pop market 15 years back is the requirement today, as Indian music audience has matured vastly to all sort of music. So by just serving them film music, music labels are not justifying the Indian music scene.
Your last two popular tracks are 'Punjabi Mast' & 'Birju'. Please share with us your experience of working on both of them and/or how different both experiences were.
As mentioned earlier Himesh Reshammiya is undoubtedly one of India's finest composer and singer. For 'Punjabi Mast' Himesh ji, just gave me a joint brief with Prabhudeva sir. All three of us, sat together and chalked out the track, according to Prabhu sir's vision. It was a great experience working with Prabhu sir, he is creatively so humble and yet technically brilliant, so I had a great time working on this song.
Regarding Nitz N Sony, I have known them from past 12 years, and worked on several crazy Bollywood tracks with them earlier. As always, they had given me complete freedom, to write and rap on the 'Birju' track as desired. We share a common madness towards creating radical cutting edge music, and with their latest hits they have proved their talent once again and landed on the Bollywood map in style and are here to stay for a long long time, with bigger and crazier hits to come.
We are hearing a lot more new talent in the Bollywood music industry. What is your take on this?
Music is a lucrative profession today, provided you are truly talented, dedicated and learner, so for all young rappers and music producers the market is wide open, but at the same time competition is also high and only the best and the most talented can have his piece of that big cake of popularity, and there is no opening for mediocrity, so work hard, dedicate and justify your skill as a rapper and music producer.
Who are your current favourite rappers within the music industry?
My current favorite desi rapper is Naved Shaikh aka Naezy, who was also my co-rapper in our super hit viral song 'Birju'. This lad's style is generically real, hardcore street and on your face style. And secondly, without doubt Yo Yo Honey Singh for taking Rap Music to Bollywood single handed and giving it a wider audience. I personally dig his Music production on tracks like 'Chaar Bottle Vodka' and 'Angrezi Beat', he is a respectable musician.
Please share with us (if possible), details of your forthcoming projects and collaborations.
You will hear a lot of me this year, for the European market; I have recently collaborated with Kolkata's wackiest new age alternative electronic dance music band called Hybrid Protokol on a song titled 'Face Palm'. For Bollywood my next big release is Abhishek Bachchan's upcoming film All Is Well. Then, two youth oriented Punjab Films and one Marathi film as a rapper. Then, as a music producer, I am doing one untitled bilingual South Indian Film Project, two hardcore EDM songs for Mika Singh's upcoming Bollywood films and also several other big collaborations for my upcoming rap fusion music album. So please stay tuned.