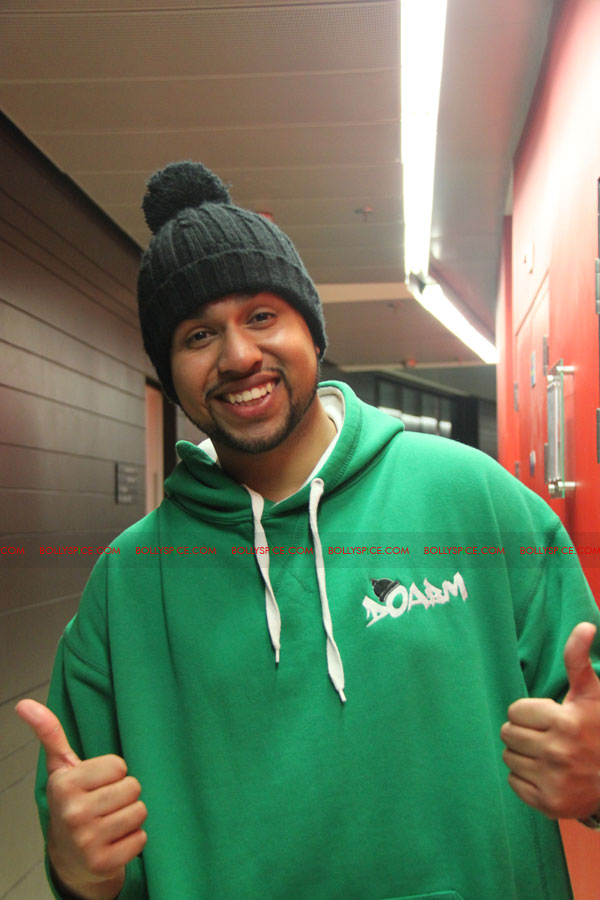 Bollyspice attended an exclusive event this week at the BBC Asian Network, in Central London. BBC Asian Network is a popular national radio channel in Britain which also sponsors and nurtures Asian talent and events across the UK. The evening consisted of a live recording of the best of British Asian stand up comedians and was presented by Meera Syal, who is a famous British Asian comedian, writer, playwright, journalist, producer and actress. Bollywood fans will remember her for her role as Bobby Deol's mum in Jhoom Barabar Jhoom. The event is part of a four-part series, exploring the history and future of British Asian comedy and its rising stars.
Performers included Imran Yusuf, Shazia Mirza, Mickey Sharma and Goodness Gracious Me star Kulvinder Ghir. Also featured were Asian Provocateurs, Sami Shah (who was live from Pakistan on the night) and the highlight of the night was YouTube sensation Humza Badman.
With tens of millions of views on YouTube to his credit and a cult status following amongst the youth, we managed to grab an exclusive with Hamza, just before the show:
Can you tell us a bit about your involvement with the BBC on this show?
Basically they asked me to do something, so I said "yeah, how much''? They said "for free". So I said "No"! But I'm here now. They convinced me and I think it's fantastic that so much talent is getting together and they're hosting a fantastic night full of comedy. I wanted to be a part of that, so that's why I'm here…and for the free water and biscuits and cake!
You are known for your films and this (show) is live, so how did you find the experience?
Obviously stand up and film are quite different, but I've done a lot of theatre work. I used to do drama in college and studied performing arts for five years. So it's not too different, but obviously it's different from film. But I'm getting used to it and it's pretty easy – just standing up and talking, how easy is that?!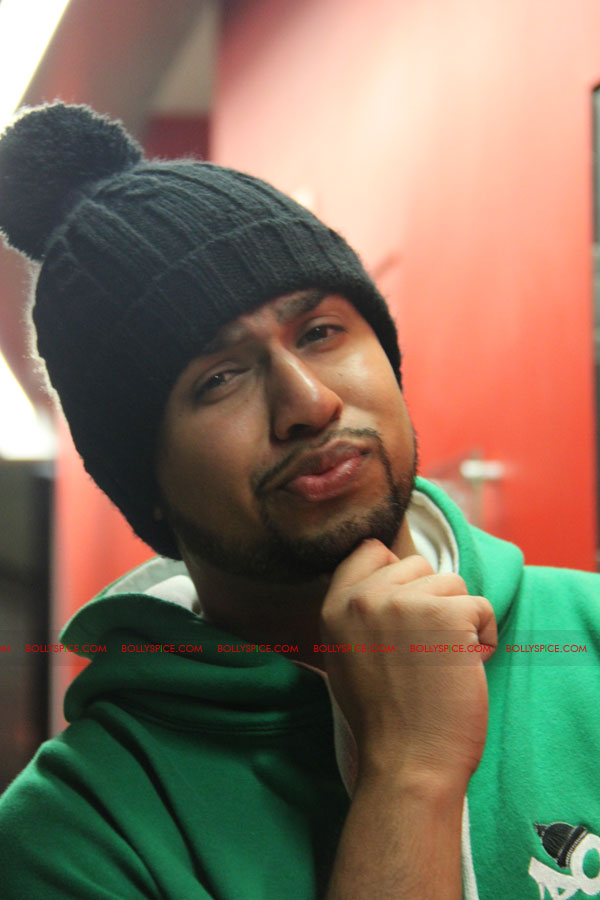 Going back to film, tell us a little bit about how that is going?
I last did Badman 10 and then more recently one on the Mayor of London and hopefully season 2 in a couple of months. I haven't given the release date yet and hopefully it will come out every two weeks, ongoing like a proper show. Hopefully people will be happy with that, they won't have to wait three months for the next show anymore.
Any plans for a film, something a bit more feature length?
Definitely, there's loads of talk about it and I'm just taking it as it comes. I just go with the flow and see what's available. But yes, there's talks of a film. I'm talking to the BBC and other channels, so we just have to see what happens.
You have got a lot of followers and have inspired a lot people no doubt, so any messages for them?
I can genuinely say and I think they know this from following me on twitter, they are what motivate me. I do it for them and their love and support is something else. I just want to make them smile and laugh as much as possible, till the day I die. It's quite emotional isn't it, but I'll try not to cry!
You can listen to Hamza Badman and a host of other Asian comic talent on Wednesday 11 and Thursday 12 July at 10pm, on BBC Asian Network.
Stay tuned as we bring you an exclusive very soon on Shah Rukh Khan collaborating with the BBC!