With fashion week taking place we thought we would bring a bit of a desi vibe to it by talking to the founder of Shehnaai Couture, Shirin.
Shehnaai Couture is the go to place for India's couture collections in New York City. Selling only a hand-selected mix of established and upcoming designers, including labels such as Sabyasachi, Shehnaai Couture was set up by entrepreneurial couple Shirin and Sanjeev Vinayak.
We decided to catch up the founder, Shirin to talk about working in the fashion industry, setting up Shehnaai Couture and bridal fashion.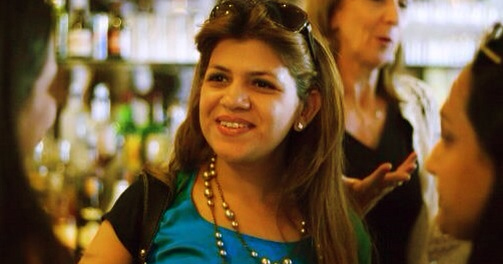 Did you always have an interest in fashion and how did you get into the industry?
I was born and brought up in an extremely fashion savvy and aesthetically sound family in Mumbai. Fashion was always a part of us. What we wore, who we wore and how we wore it was important and so we never looked a certain way but so that we felt a certain way. Being a part of the society we were in made it so that we used fashion to feel beautiful and confident…years later I feel like that's how I dress my clients, especially my brides- to look and feel beautiful.
What inspired you to start up Shehnaai?
I left home at 19 to study in the UK and that's how it all started. I would travel back 3 times a year and would act as a personal shopper for allmy friends' Indian wardrobes during my trips. You could give me the most sub average Indian wardrobe and I would style it to make you look stunning. All my friends loved it and I simply thrived on it. After graduating from the UK, I came to NYC to start an MBA and promptly ended up doing the same for friends here as well. I always wondered how NY had such a strong Indian community and yet the shopping options were so scarce and shabby. It wasn't like there were no stores, there were, but it felt like they all worked the India of 20 years ago. Trends and fashion had changed so much in India! That brought on the birth of Shehnaai. It was an avenue to not only bring the Indian Designers into the US but to bring in trends and an understanding of Indian Fashion in a way that didn't exist.
What do you look for when choosing the brands for your store?
Aesthetic and production professionalism are key in my selection of brands. The aesthetic and taste of people here and of people in India has drifted apart drastically over the years. While India has gotten heavier and more bling, here we enjoy subtlety and have become greater connoisseurs of quality and design. So that is the first thing I look for,
an aesthetic that I think would work for the client here and also in terms of creating a variety of looks on the rack. A greater appeal per say. The other thing to note is that in India today, every third house has a home based designer. Anybody that has a tailor they can reach out to starts off producing clothes. Because we do a large quantum in custom work and are extremely trend and style savvy with the times, I am very particular about the professionalism of the designers we show. I need to personally see their production units and their ability to produce custom pieces before I can pick up their line.
Who to you is the top Indian bridal designer?
That would totally depend. If you asked me this from a local Indian perspective, I would say Tarun Tahiliani for the more dressed up and modern look. And of course Sabyasachi and Anamika Khanna for a far more traditional appeal. Both designers however, have a far heavier craftsmanship and aesthetic than the South Asian bride here requires, and so we have a whole bucket of designers that have grown to fame with us here for their more contemporary silhouettes and Indian colours and beading.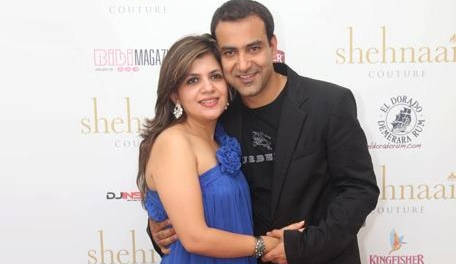 How would you say the Indian wedding industry differs to the western industry?
For starters I would say the Indian wedding industry is far more bespoke. A South Asian bride more often than not HAS to customize. She wouldn't be one without it! A South Asian wedding tends to spread over several days with various celebrations signifying differing rituals. For precisely this purpose, completely contrary to the western bride, the
south Asian bride always requires a number of ensembles, all completely different for these various events. Also, the South Asian bride has a greater colour palette she has the liberty and need to work with, projecting a significantly Indian aesthetic making the customisation even more crucial.
What would you say are the top trends in bridal wear at the moment?
It's definitely bye bye velvet and hello bright neon's. The couture industry is showing a drastic facelift after several years now. Where velvets had become a staple in any wedding lehenga, today we're definitely seeing a change there. Deeper colours are surely making way for brighter fresher families with jewel tones bidding farewell. Silhouettes remain almost similar, potentially more evolved and complex. Lehengas and gowns are moving head to head in their battle for the bride's eye.
Wedding season will be coming up what advice would you give to brides to be when choosing their bridal attire?
Your joy is your best ensemble! Whichever outfit you eventually choose for your big days, as long as they give you that feeling of joy and exuberance, and that 'oh my god I look lovely' oomph in the mirror, you're gold. In terms of how to enhance your experience while picking your chosen ensemble, take your time. This isn't an outfit you want to
rush into purchasing. Make sure you give your designer ample time to put together your ensemble with superior quality craftsmanship. If you decide to go to India to shop, be wary and aware of your choices and the systems. And keep in mind, it isn't always about the name you're wearing, it's about finding a designer that suits your individual aesthetic, since you need it be simply you on that big day.
You are one of the exclusive fashions stylists in NYC, how did you get into styling?
South Asian weddings are a lavish affair anywhere in the world. Asians here have wardrobes full of clothes already in place that don't necessarily keep up with trends and more often than not lovely budgets but for just one outfit. So when I was asked to pick the perfect outfit for them, I was almost always inevitably asked if I could also find a way to restyle what they already have to create a more current fashionable look. And there began my road to styling which today is as crucial a part of what I do as sourcing and selling bridal couture.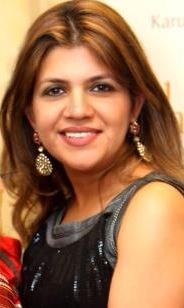 Who would be your dream Bollywood actress to style?
From the new era of faces, I would say Sonam Kapoor. She has a fabulous ability to carry off a variety of eclectic styles so effortlessly. She's experimental, stylish and knows how to use features that work for her best. Definitely a style icon!
What advice would you give to those wanting to enter the world of fashion and styling?
It sounds like fun and games but it's not! So often you can look at a person and literally KNOW that they are going to look stunning in what you want them to wear. But you have no choice but to take a pause and reevaluate what THEY want to wear and what suits their individual personality. That said, seeing the magical transformation in a person after being styled, can give you an amazing feeling of satisfaction. If you want to be in this industry, you have to keep up with trends, keeping in mind that these trends take time to catch up with the layperson. Patience is key! It's all about moving parts: style, people and product. Take the time to keep them greased and watch the machine click into place.
For those fortunate enough to live in New York City, Shehnaai Couture are set to unveils their brand new spring Bridal collection with a runway show that will show a collection of gowns, lehngas, kalidaars and sarees from some of India's best designers. The evening is set to take place on March 7th 2013. For more details check out Desiclub.com/BridezillaNYC/