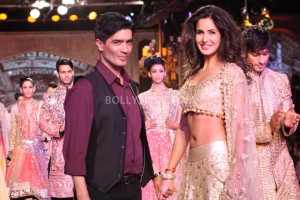 Bollywood badshah of fashion, Manish Malhotra, is all set to make his UK runway debut on Saturday 23rd February at the Grosvenor House Hotel, in aid of The Angeli Foundation.
The Angeli Foundation is a charity that works to empower the girl child in India and the Manish Malhotra fashion extravaganza is set to be attended by a host of celebrity guests as well as exciting surprise stars appearing on the runway.
We decided to catch up with the talented designer before his UK runway debut to talk to him about supporting The Angeli Foundation, his latest collection and fashion in general.
What made you decide to support The Angeli Foundation?
I work in an industry where women are revered and respected. The Angeli Foundation is providing an invaluable service to underprivileged girls and women. The charity helps them raise their self-esteem, confidence and ultimately value themselves enough to get a voice. It's my small way of contributing to the betterment of women around.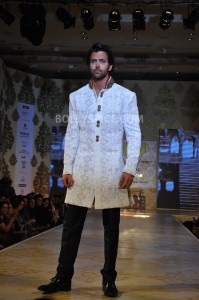 You will be making your UK runway debut! What made you wait so long to do this, as we love your designs over here in the UK?
Thank you for the love! I had done a show 10 years ago with SELFRIDGES, celebrating Bollywood and fashion. After that I was occupied with my label so I was waiting for the right time to do another spectacular show in UK and here it is!
What can we expect from your latest collection? 
This collection is organically Indian yet modern. We have used Kashmiri Craftsmanship, traditional Indian colors inspired by 50's, exclusively dyed corals, pinks and at the same time it has my very own glamorous and modern touch to it.
You have been designing costumes for Bollywood films for over a decade. Which has been your favourite film to work on? 
I have worked on more than 100 films over the last 23 years; it's not easy to choose one. I love all my films.
What made you decide to pursue a career in fashion?
I was always very passionate and enthusiastic about movies and my mother always supported my love for fashion and films. All of this together led me to where I am today.
What to you is fashion? 
Fashion to me is glamour, luxury, & elegance.
What would you say makes someone fashionable?
Individuality mixed with glamour, tradition, confidence and elegance
How do you feel when you see non-Asian's wearing Indian clothes?
The world is celebrating India and its designs. That celebration reflects in my every creation. I feel proud to be able to take Indian tradition and craftsmanship across the globe. I will definitely rejoice that feeling.
You have dressed so many celebrities and personalities, is there anyone you haven't had a chance to dress that you would love too? 
Madonna
What inspires you? 
Colors, Indian traditions, our rich heritage, modernism and many other things that surround me.
For information and bookings, please email: ratikapuri@hotmail.com or go to www.facebook.com/AngeliFdn