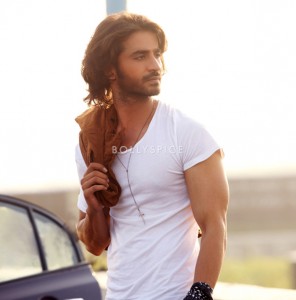 Ram Gopal Verma's 1998 Satya, a roaring success, attained a cult success with its dialogues, music and characters especially Bhiku Mhatre, sparking off spin-offs with quite a few movie following theme. Expectedly ever since news around Satya 2 started doing the rounds, everyone has been waiting to get more scoops about what this film brings to the audience. RGV introduces to the industry a new face, portrayed by actor Puneet Singh Ratn, who makes his debut with the film.
Hailing from Udaipur, Puneet cuts a model appearance, has assisted Prakash Jha on Raajneeti, but came to the city only to pursue his dreams of becoming an actor. Between flitting to promotions and the day spent giving interviews, Puneet's enthusiasm brims over as we catch up with this new 'don' about ambition, Bollywood and all things Satya 2. Here is what he had to say!
Did you choose the film or the film chose you?
It happened both ways, to be honest. I always knew the kind of cinema I wanted to do, and about the kind of roles that I would want to play as an actor. So when I got this film, I knew this is exactly what I wanted to do. When the script came to me, I was speechless. The character sketch and the layers that Ramuji (director Ram Gopal Verma) narrated to me left me spell bound.
What aspect of the film appealed to you the most?
The idea of the film, overall. The film is entirely based on the character in the first place. Other than that, we have a love angle as well, played by Anaita Soti opposite me and this love story is really sweet. She has done a great job too. So this film is a complete Bollywood film!
Ram Gopal Verma has been a part of this industry for over two decades. How was your experience working with him?
I have already said this before and I will say it again, Ramuji is like Einstein to me. He just knows it all! His understanding of life, people and the world around us is deeper than anyone can imagine. He observes, he understands his character, and he understands his actor. I knew I have to deliver what he wants from me, and I had to be the character that he wants to see on screen. He is happy with what I have done, and I am also happy. Now it is time for the audience to give their verdict (grins).
Tell us a little more about your character in the film.
Firstly, Satya 2 is not a prequel or a sequel to the 1998 film Satya. That was the story of a man who came to the city in 1998, and circumstances that drive him to the underworld. But this man in Satya 2 comes down with an idea, a motive and an intention to re-invent the underworld but on his terms and conditions. The way he functions, the way he executes his plans is totally different. When you say the word 'underworld', there is a preconceived notion in your subconscious about a man who is tough looking, who has to kill a certain amount of people to be certified as a don. But for us, it was about keeping it real so that the audience can connect. So my character is as real as possible, without delving into the stereotypes of how a person from the underworld should really be like.
You fell in love with your character on the script. So how was your experience playing the character and filming it?
It was a brilliant experience. The best part about filming it was that we knew what we wanted as a team. Ramuji was absolutely clear about what he wanted and we knew as the cast what we needed to do. So that in itself makes your shoot go really smooth and simple. It was a nice time.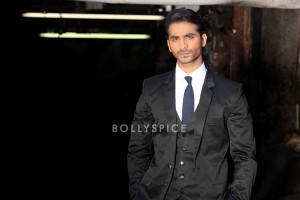 What made you decide you wanted to be a part of this industry?
I have simply watched films all my life. I was a terrible student and I hated studying! I was in fact thrown out of school once when I was in the 8th grade. In exams, I used to write stories in my exam papers for the sake of filling them. I did not know answers, but I did know stories. So I have always known this is where I belong.
Did you have any character in your mind that you wanted to enter the industry or do your debut as?
Not really. My priority to make my debut was to play a character that I believe in and to work with a good director. Satya 2 gave me both of these things. I got this character and I got a director like Ramuji. What more can one ask for!
Satya is till date remembered as one of Indian Cinema's finest underworld themed movies. Despite your film not being a sequel or a prequel, did you feel intimidated or under pressure at any point?
Now that everyone is asking me this question, I am actually thinking about all this 'weight' of doing well that I should have felt. But honestly, it never felt like that. When we started the film, Ramuji never let me feel the pressure and that was his genius. He made things easy for me. I couldn't thank him enough.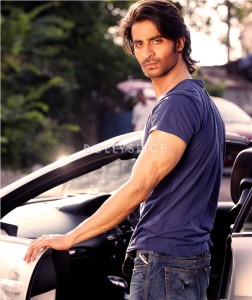 What do you say about the Hindi cinema and its present phase?
I think it is in the best phase right now. We have so many offbeat films that are being accepted by the audience. Hindi cinema now goes beyond a lot of common ideas that were attached to it before. That is one reason I am happy to start now, at a time where different characters are being appreciated. I hope I am lucky enough too!
There is a certain 100 crore club phenomenon doing the rounds at present that everyone is vying to be a part of. What are your thoughts around that?
As an actor, I don't understand numbers nor do I know how they work for the film. For me, doing my job as an actor and delivering my best performance is what matters. Thinking about numbers is not what I should do and I believe if I do my job correctly, the rest will follow.
What are your expectations from the industry? Any plan of action in mind post Satya 2?
Yes! This is just the beginning, and fortunately a great beginning. There are a lot of things I want to do. I really hope that people like my work and connect to my character. I strongly believe that if your audience connects to your character, your job is done there and the film is successful. So in the future as well, I would always want to do roles that the audience can connect to.
Satya 2 hits the screens on 8th November 2013!