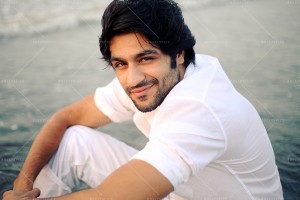 Sunny Hinduja who plays 'Rustom' in Ajita Suchitra Veera's Ballad of Rustom which has been shortlisted for Oscars 2014 out of 3000 films for the academy awards in the Best Picture category and not in the Foreign Film category is an unlikely 'Bollywood Hero'
Ballad is competing amidst the best film in the world in the Oscars and that's a first of sorts.
Sunny Hinduja who is the 'quintessential boy' did action packed sci-fi series 'Seven' with YRF TV. Sunny did his acting studies from FTII Pune and also started acting in Ad Films, one of which was directed by Pradeep Sircar for the urban health organization.
He worked in The Owner, a multi-director international venture which holds the Guinness Record for maximum directors in a film.
His next release is also impending in the form of iRock's Kill the Rapist which is also a public interest film meant for changing the lax rape laws in the country.
Sunny has also done a couple of Bollywood films recently like Cycle Kick by Mukta Arts, Aasma and Freedom in the past.
A socially aware young actor who is quietly making his way through cinema only through his work is the need of the hour for the Industry.