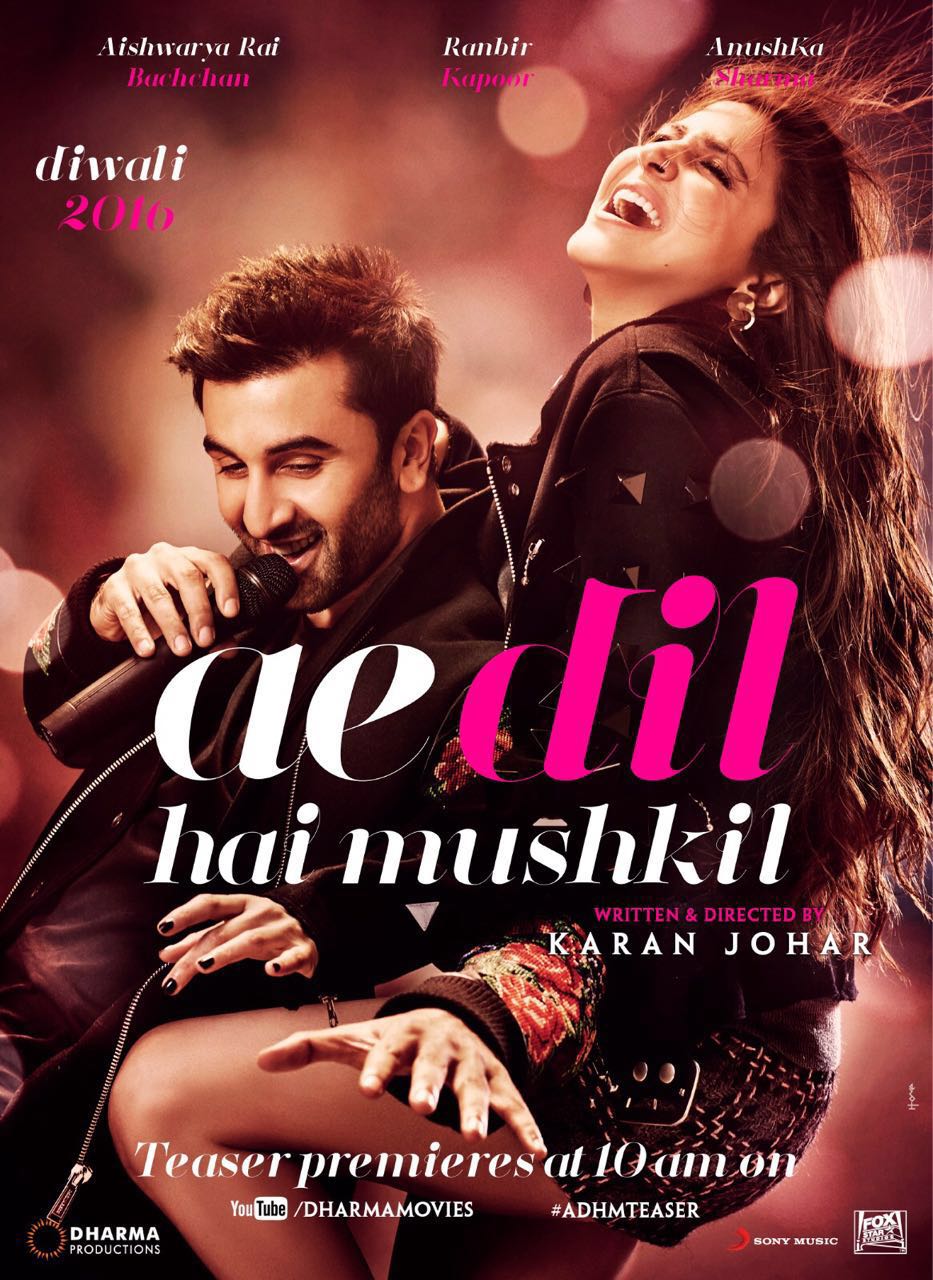 We certainly loved it from the first and it seems that everyone from the film fraternity to fans agree that the song in the Ae Dil Hai Mushkil teaser hits all the right notes!
We hear, Pritam Chakraborty's phone hasn't stopped ringing all day long today. Ever since the teaser of Karan Johar's Ae Dil Hai Mushkil released, the industry and junta can't stop raving about the soulful title track. The music composer couldn't have been happier or busier with all the congratulatory messages pouring in for the hit song. Social media too has been flooded with compliments as several B-Towners and music-lovers took to praising the music online.
The musician had earlier taked about how he wanted the songs of the film to be grand, and it certainly seems he's delivered just that! Sung by Arijit Singh, the track is hitting the right chords and tugging the hearts of music-lovers everywhere.
A wide spectrum of the industry took to Twitter, right from Aamir Khan to Alia Bhatt to Varun Dhawan to KRK praising the film's song:
Aamir Khan: What a beautiful song… just love it
Alia Bhatt: And here comes my favourite song of all time!!!! Aaaaaah can't get enough @AnushkaSharma @_fawadakhan_ #ADHMTeaser
Shirish Kunder: Completely teased by the #ADHMTeaser! Now waiting for the trailer, @karanjohar – with dramatic dialogues & crescendo of this amazing music!
Varun Dhawan: Wow can't waitKAran. I want this song now #AeDilHaiMushkil #ADHMTeaser
KRK: This man @ipritamofficial has proved again with #AeDilHaiMushkil tat he is no. 1.2.3 n all other music directrs start from 4th position only.
Because everyone and we mean everyone was raving about the song, they released the full track in audio form. Sit back and listen to the music happiness!
http://www.saavn.com/s/album/hindi/Ae-Dil-Hai-Mushkil-2016/2ByTwH6xkWk_
We can't wait to hear the full album!
Pritam certainly seems to be going from strength to strength. Right from the blockbuster Bajrangi Bhaijaan to his hits like Gerua from Dilwale, and now Pritam has aced it with 'Ae Dil Hai Mushkil' with which he has another hit in his coterie. Looks like delivering one superhit song after another is not mushkil at all for this music spinner!
Starring Aishwarya Rai Bachchan, Anushka Sharma, Ranbir Kapoor and Fawad Khan, the Karan Johar directed film is set to release this Diwali!