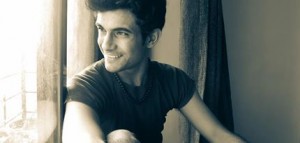 Of course music and Bollywood go hand and hand. And with each new film, we not only get a cool new set of songs but more and more we are getting refreshingly unique singers. Hailing from Delhi, Sanam Puri is the one who caught our attention with the upbeat song 'Dhat Teri Ki' from Gori Tere Pyaar Mein and is now stealing our hearts with the melodious 'Ishq Bulava' from Hasee Toh Phasee. He chats with us about Bollywood, his band and all things music in this exclusive interview.
Tell us all about your musical journey.
Singing was never the career that I wanted, to begin with. It all started with learning Hindustani classical music at 6 because of my family. You cannot do something whole heartedly if you are doing it because someone else wants you to, and that is exactly how motivated I was. I am not amongst those who grew up listening to old Hindi songs; in fact it is only now that I have started listening to those 50s and 60s Hindi songs. We moved to Muscat in 2000 and both Samar (brother) and I started doing Western music. I joined my first band ever when I was 13. I somehow never connected to Hindi music and once I started doing Western, I completely left Hindi music. We came back to Delhi in 2004 and I was participating in all these singing competitions. Can you believe I was still bored of singing? (grins). But then winning these competitions motivated me to take it up as a profession. I joined a band called Bandhish in college and started travelling with them for shows. That's when I realised that maybe I should pursue music seriously. Eventually my family moved to Mumbai because the music scene in Delhi is very limited. I had to come to this city!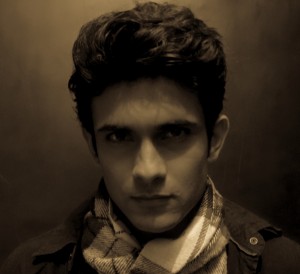 What's the story behind your band The SQS Project?
It all started when our band member from Muscat Venkat Subramaniyam introduced us to this drummer Keshav after Samar and I moved to Mumbai and were looking for a drummer. Later one day we saw an advertisement in the Times of India for the Times Music Supastars and decided to give it a shot. Samar and I have been composing since we were kids and we played our original compositions in the competition. We managed to reach the finals and we called Venky to play in the finals with us. We won this competition and as per the prize we would have our own album. That's when The SQS Project happened and we released our first album 3 years ago.
Your band recently did an acoustic cover of Duaa which was already a famous song. Did you feel any kind of pressure in doing justice to the already popular song?
Duaa was a mutual favourite of the band and we did not do it because it is a popular song. I related to the song vocally, it is my kind of song. We really didn't think about the reaction that the song would receive, we wanted to do it and we just did it. We don't think, we focus on making good music that we believe in. The response was eventually great and it was the best response that I received out of all my acoustic covers. Recording for Duaa was also fun because I wanted to show what I can do. I took the pitch higher than the original and I want to do challenging music. So I am glad that it was appreciated!
A break in Bollywood under one of the biggest banners is quite an impressive start. How did that happen?
We were looking for a manager for The SQS Project when we met Ben Thomas who is also managing Vishal and Shekhar and he agreed to help us. He heard our song Teri Aankhon Se and recommended us to Vishal-Shekhar. They loved the song and called me on for 'Dhat Teri Ki' and voila! I got it!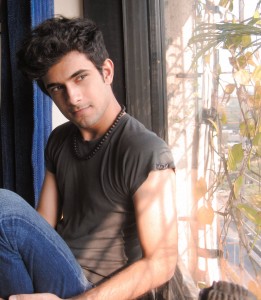 You said you were never connected to Bollywood music or Hindi songs. What change did 'Dhat Teri Ki' bring to that?
You know actually, Bollywood is very stereotyped. The truth is that music in our industry not just limited to certain kind of songs! I never focused on staying inside any lines while I did 'Dhat Teri Ki' and I just went with the flow. I think the connect lies in doing what comes naturally to you because that is the best you can offer to a song.
The journey from dance number 'Dhat Teri Ki' to slow and romantic 'Ishq Bulava'… Tell us about the transition?
As expected, people approached me for fast songs and club numbers after 'Dhat Teri Ki'. We have this habit of putting singers into brackets according to a certain song they sing but that's not how it really works. I know I can sing a slow song as well as I can sing a fast song. Immediately after that song, Vishal and Shekhar called me for this song. They were at a risk too to be honest because there was no time for trial and error. I didn't know it is a slow song till I reached the studio but when I heard it, I knew I wanted to do it. I am glad Vishal and Shekhar understood and believed that I can do a lot more than fast dance numbers. That's something a lot of music directors don't understand about singers.
With two songs down in Bollywood, will you be continuing gigs with your band too?
Of course! Bollywood was never my aim. I am a singer but I am a composer. My passion is composing music. The SQS Project is my family and I will never be leaving it. We also want to compose for Bollywood and we aim to change the independence in the Bollywood music industry because we lack independence. As a matter of fact, I have stopped listening to music. It is so monotonous. Good music is there, but it is hardly there. There is so much more that you can do if you just set aside competition and ego and according to me it affects your quality as a musician. I listen to a lot of Lebanese music though, it is really good. I love listening to Nancy Ajram, she is a brilliant Lebanese singer.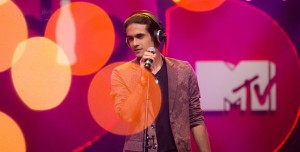 Quick takes:
One song that connects you to Bollywood: "Dukhi mann mere" from Funtoosh (1956)
One female singer you would want to do a duet with: "Shreya Ghoshal and Sunidhi Chauhan."
Given a chance to recreate a song in your voice, which one would you do? "Dukhi mann mere again. I love that song!"