Unfortunately, despite the amount of good films out in 2011, there were some disastrous duds that landed in the cinemas that were absolute dreck and deserved tomatoes heaped at them. We had lots of Kangna being chased around by old men, Chichi being a libidinous 40 year old virgin, and the ubiquitous Ram Gopal Verma swinging the camera lens all through Mahie Gill. Though to be quite honest, there were more wasted potential in some half-good movies than the usual awful comedies offered every Friday. So here's a look at all that was rubbish and built up our anger this year.
The Dreadful Debutante Award – Nargis Fakhri
As she pursed her injected lips together, the audience lets out collective groan as the unfortunate dubbing artiste voices for her 'Bugger Off!' in one of the most anticipated films came one of the most awaited debuts from this gorgeous gal from New York. Alas to be blunt, she just plain sucked. It really was such a shame, because when she appears in a scene with Ranbir she completely grates and we can't help but latch onto to the beautiful performance by him. Again the stereotype of 'models can't act' is reinforced here as this Heer is all useless while the rocker Ranjha is moping and lashing out due to this gal. You can't completely blame the dubbing artiste who was brought in right at the last minute to salvage Fakhri, but she is so stilted and awkward in all respects that the film loses half the magic due to this. So to this we say, stick to the hair endorsements and all will be right in the world!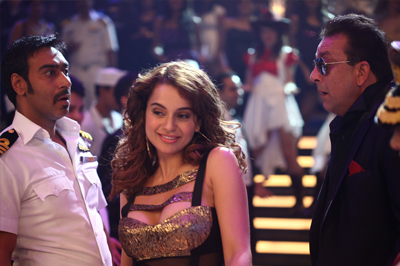 The Faltu Jodi Award – Ajay, Sanjay and Kangna
Rascals is one of the most embarrassing examples of what is going wrong with Bollywood comedies: 40/50 year olds chasing a busty 20 year heroine around. Poor Kangna was made to parade around in a bikini to highlight her assets while Sanjay Dutt leeringly drools at her and Ajay Devgn tries to get every opportunity to lean on her. It would really make a positive and healthy change if age-appropriate heroes and heroines were cast opposite each other.  We know this old and young combo make take a while, but both men looked completely haggard which added to creepiness of this love triangle.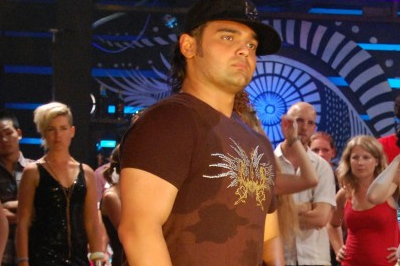 Why Are You Back Award – Mimoh/Mahakshay
The audience thought they had been spared reappearance from Mimoh/Mahakshay but he had to come back for more!  And quite honestly he has not undergone any transformation since his Holy Grail of shameful pleasure dud Jimmy. He may have modulated his voice since that awkward squeak and cut that awful shag off but he still looks utterly terrible in Loot and Haunted this year. One good starring vehicle for him would be channeling a disco revenge drama that papa would be proud of, but as a serious actor he is no good at all. He should really stay away from the murder mystery genre and any genre for that matter unless it's a self-reflexive shameful classic.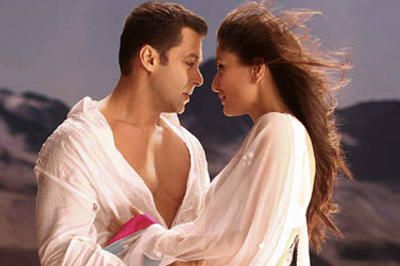 Arre Bas Karo Song Award – 'Teri Meri' 
One of the most overplayed songs of this fall deserves this spot right here. Bas Kar indeed! The repetitive lyrics of this song from Bodyguard offer no message other than an amalgam of clichés of young love with very literal meanings. One thing is for sure, we hope the next Salman Khan Southie remake has better songs than this! With a whining and screeching turn from a shockingly bad Rahat to a monotonous Shreya Ghosal, this song needs to be put away.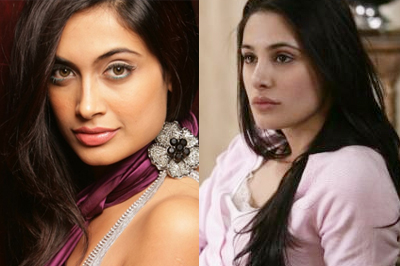 Fire Your Dubbing Artist Award– Nargis Fakhri/Sarah Jane Dias
These gorgeous gals made terrible debuts, but this is coupled with the fact that they had utterly atrocious dubbing artists. Sarah Jane's voice sounded so bland and monotonous that it was a relief to have her lip syncing quite skillfully in Game. Yet when she was doing her sad scenes, the voice was so off kilter to her expressions. Again we are back to the lacklustre Nargis, whose dubbing artist made her sound so annoyingly screechy and with a very odd anglicised accent. Every time she opened her mouth to talk, you could see the oddness of synchronicity to her voice and her bland expressions. Either these girls need to learn Hindi pronto or we will have to endure some more "Whaaat the hull do you thiiiink yuuur doing?!?!"
The Urban 'Friends'  Hangover Award – Love Breakups Zindagi/Turning 30
You have to wonder that since we already have films like Life in a Metro and Friends, why do other films need to emulate them? These metropolitan films hope to show us an assorted bunch of friends entailed in hilarious and endless love affairs all while offering smart modernist conversations about the big pressing issues: LOVE. However, that coupled with voiceovers offering insights into boring and implausible situations really grates after a while. It just becomes pretentious after a while as these characters muse insipidly on modern love. Turning 30 had such a Bridget Jones retread of a young woman who writes all of her musings into a diary and torn between two gorgeous men. Quite frankly, Gul Panag is no Renee Zellwegger to imitate such an iconic role. LBZ also suffered from such a 'Friends' hangover, with quirkiness thrown in to such an extreme and pretentious degree. To this trend, we hope that we the writing gets a lot better for us to give urban dramas a chance again.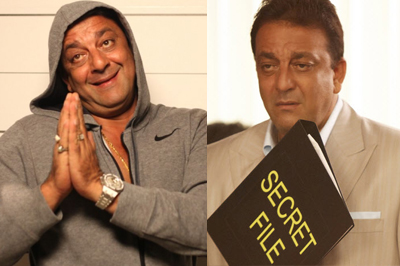 The Awful Actor Award – Sanjay Dutt in Rascals/Double Dhamaal
It has been quite a bad year for Sanjay as he floundered about in two comedies that were just awful. He hammed to balconies in such an egregious way that we had to feel bad for him. He has impeccable comic timing but it was just wasted in these two terrible comedies that everyone had such high expectations from. It didn't help that the poor guy has lost all his dancing ability, and lumbers around like Sunny Deol. The disco dancing uncle needs to be put to rest! We are really hoping that a return to his villainous side in Agneepath will give him that edge again.
The Atrocious Actress Award – Kangna Ranaut
It is again so unfortunate that Kangna has now been lost in some much dreck like Game, Rascals, Double Dhamaal and Miley Naa Miley Hum. She started off the year so well in Tanu Weds Manu, but then came the onslaught of utterly terrible comedies where she was given nothing to but screech. She may have wanted to take a break from all the dark and depressing roles she excels in, but the girl is horrid at comedy. Even in a serious role of Game, she is let down by her mangled English dialogues which are awful. She already has diction issues, but screeching out her one-liners and wisecracks makes them so garbled. Either she needs to take some comedy lessons, or just stay away from the genre as she completely stinks!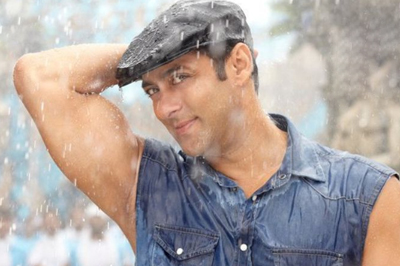 Banned from Naach-Gaana Award – Salman Khan
Salman may have ruled the box office all this year with Ready and Bodyguard. Both films had some chartbusters, but they were punctuated with the most preposterous dance moves ever seen. From 'Character Dheela' where Salman lifts his knee in his hand shakes it about and from his stagnated pelvis thrust moves, his dancing becomes an extra part of the comedy! Definitely the choreographers need to think up some original dance moves for him that do not make him look unintentionally funny. We all know that Salman has one of the most muscular bods in town, but do we really need the ridiculous bicep pump move in the Bodyguard title song. We urgently need to see some more dancing that looks good and not hilarious from our meta-hero.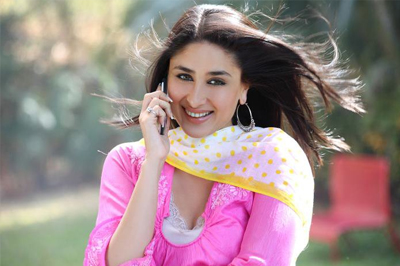 Useless Female Characters Award
It has to be noted that 2011 was one of the worst years for actresses being given underwritten and cliché ridden roles.  The Manic Pixie Dream Girl trope is still in existence this year with Shazahn Padamsee simply there to change Ajay Devgn and given absolutely no character growth. The same could be said of Katrina Kaif's character in Zindagi Na Milegi Dobara, yet somehow she managed to give her character some depth even for her few scenes. This trope is the most egregious in any cinema of the world, but it seems to never have left Bollywood. We may have a dynamic and powerful character in Silk in The Dirty Picture but we also have shrews in Pyar Ka Punchnama. This trope needs to be thrown out, because strong female characters need to be shown and not simply onscreen as a decoration, like many ladies were this year. It is unfortunate that Kareena Kapoor was one of them in Bodyguard and Ra.One, turning in very mediocre performances in both. Ladies need to pick their roles carefully and writers need to wake up from just glorifying the hero.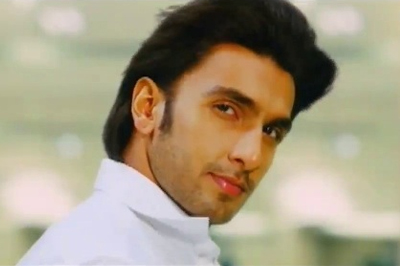 Crappy Rapper Award – Abhishek Bachchan/Ranveer Singh
We are quite sure that audiences and fans gave a collective sigh of relief when Abhishek's rap album was put on indefinite hold. Though 'Right Here Right Now' was a good song in Bluffmaster, his rapping style was just a bit too laconic. Given an up-tempo song like 'Thayn Thayn' he was quite out of his depth and barely matched the beats. It does not help that the song also disturbed the flow of the film, being shot like a music video and appearing unannounced in a key moment during the film. Abhishek you are a cool dude but spare us the rapping! The same can be said for Ranveer Singh who tries his hardest, but falls flat in his rap verses in 'Aadat Se Majboor'. The lyrics are atrocious with nonsensical lines "Ricky Bahl is smooth as silk, before you drink this cat drinks the milk" – please save us! The verses really let down the otherwise energetic and fun song. So we urge these two heroes to put down the mikes, and stick to plain old lip-syncing to good playback singers.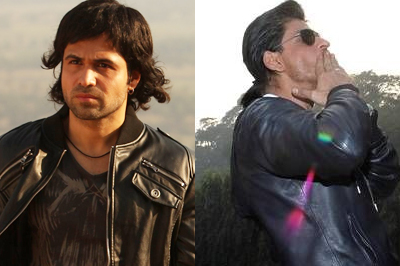 Cut Your Hair Award! – Emraan Hashmi/Shah Rukh Khan
What in the world prompted Emraan to look like flashback to all things bad in 80s?! His hair looked like a complete mullet or like one of those sheepdog hats, and like a complete heroine these tresses billowed in the wind as he was running around in Murder 2. Thankfully for The Dirty Picture his hair was cut, but his side swept fringe looked rather girlish. Yet this award has to go SRK who has made the mini ponytail so unfashionable these days. It may suit football players, but that little samurai tail at the back of his hair looked awful. That SRK made many public appearances with this hair definitely brought his stylishness downhill. Get thee a haircut pronto!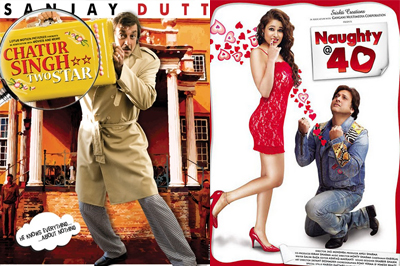 Backwaas Film of the Year Award – Chatur Singh 2 Star, Not A Love Story, Naughty @ 40
To be honest, just look at these summary images: Sanjay Dutt in a shoddy wig imitating Inspector Clouseau, Mahie Gill screeching and being shot from every camera angle imaginable, and Chichi leeching over Yuvika and making a million cruder jokes than his time with David Dhawan. 'Nuff said!