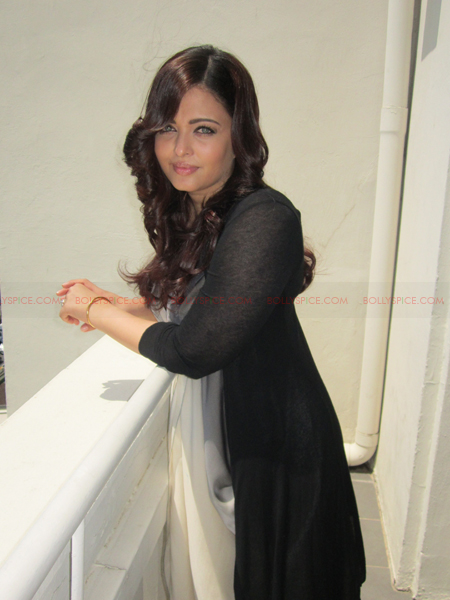 There was once a time where the likes of Mumtaz shone on our screens with big hair, thick eyeliner, a silk sari and a voluptuous figure. This was the image of an Indian woman and of a sex symbol in Bollywood. In recent years however, Bollywood seems to have lost its curves with changes appearing in the image of an Indian woman who no longer supports a silk sari but a swimsuit along with a size zero intact.
Although it is essential for celebrities to adhere to certain codes in order to attract the positive media attention and appeal to the public, it is transparent to see that nowadays the actresses appear to be judged more on the looks and body image rather than their talent of acting and dancing.
Admittedly, although it is important to eat well and exercise, it is a common occurrence we see of actresses subjecting themselves to harsh workout regimes before certain roles which would require them to show off more flesh than what Mumtaz would have been sought too.
Kareena Kapoor faced backlash when she supported a bikini in Tashaan (2008) after turning a size zero, as well as Lara Dutta who reportedly underwent difficult training in order to achieve her 'bikini body' for Blue (2009). It seems the pressures of being judged on their body images has created a success to their barrier as now the modern day actresses appear to be famous just as much for their workout regimes, workout DVDs and health tips as they are for their acting skills.
Additionally, it seems the actresses are in constant competition with each other, as to who has the better body, better image and so forth. It was rumoured that Katrina Kaif had been subjecting herself to a strict diet and strenuous workout plan in order to lose weight for Dhoom 3. As mentioned in TOI, "Being the Dhoom girl doesn't come easy. Actresses have transformed themselves overnight to be the sensuous bikini donning divas for YRF's prized franchise before." Which may be why Katrina Kaif felt the pressure to lose weight even though she already supports a slim frame.
Venu Hirani – a nutritionist and fitness consultant in Mumbai told The Telegraph, "There's been a lot of changes in the last decade, whether it's in modelling or in Bollywood. Today, the basic requirement for someone wanting to go into either is that they need to be a (US) size zero."
It is true that a majority of women in Bollywood no longer represent the sultry, curvy full figured women we once knew and loved; what with every media entity displaying a slim figured actress there seems to be no more room for the full figured ladies.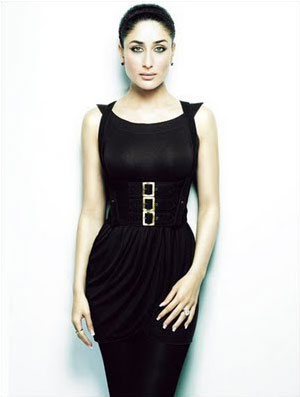 Stars such as Bipasha Basu and Shilpa Shetty who regularly release fitness and yoga DVD's place heavy emphasis on exercise and eating well. Bipasha, although not a size zero likes to keep fit and stay slim for reasons Shilpa outlined to the Huffington Post, "In order to look good in the kind of revealing clothes they are required to wear, stars must trim down."
While also adding, "Even now, Indian men like their women with curves. They might appreciate a size zero Kareena Kapoor, but for the average Indian, a sex symbol will still be someone who's more voluptuous."
Which is why Vidya Balan and Aishwarya Rai Bachchan seem comfortable with their fuller frames as they are still regarded as sex symbols due to their curves.
Vidya who has always supported a curvy figure feels comfortable with herself; never conforming to crash diets The Dirty Picture star has always embraced her womanly figure. Although in recent news, Vidya appears to have lost weight and become the new face of snack brand Aliva the actress told NDTV, the only zero she endorses are zero trans fat and the zeros on her pay cheque.
Additionally, Aishwarya who was the centre of debate due to her post pregnancy figure feels just as comfortable as Vidya to embrace her new figure. Speaking to NDTV, Aishwarya said, "Negative opinions don't stick, they just drop off." Whilst also adding, "The haters are a drop in the ocean." Not only does Aishwarya appear to be taking the negative comments on the chin she also appears happy in her fuller figure at Cannes where she wore four different outfits, "This is reality, this is who I am. I am a mother and this can happen and it has happened with me and that's fine, that's life." The superstar who has always supported a skinny frame told NDTV, "I've never been the one who endorses size zero anyway."
Sonakshi Sinha has been another who has been pushed into headlines for her curvier frame. Although the actress lost 30 kgs for Dabangg she still maintains a curvy frame and is happy with her figure as she tells DNA India, "Being a tall and a broad girl is not a bad thing at all! I have a very Indian body and I do not wish to take the skinny route. There are enough people like that; I don't want to follow anyone. It's important for me to be fit and healthy rather than skinny."
Even though Bollywood is now heavily influences by the West, surely voluptuous actresses will curve their way back with Vidya, Aishwarya and Sonakshi leading the way. It seems like these ladies understand the importance lies in their acting and not the size of their waists and it is about time Bollywood welcomed back the curvy Indian woman of the yester years that seemed to have faded as we blurred into the western stereotypes.