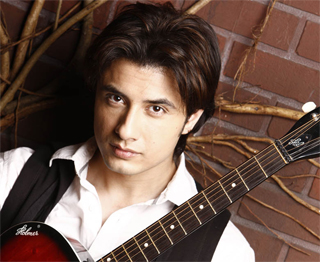 Ali Zafar was in London recently for a press conference for the upcoming FlexFX production, Bollywood Showstoppers 2014, also starring Shahid Kapoor, Sonakshi Sinha, Mika Singh, and Jacqueline Fernandez. The musical dance production is set to be the biggest British Bollywood show of the year and we caught up with Ali to talk about the show, London and what we can expect in the future!
Are you looking forward to performing at the O2?
Indeed I am. It's a very prestigious venue and I'll be with all these wonderful co artists.
What can we expect to see from you?
Almost everything besides stripping!
Will you be performing alongside all the co-stars or anyone in particular?
We still have to sit down and coordinate and plan and choreograph. But I shall be performing with the others.
Is there any chance you'll be romancing some of your fans?
Males for sure not. Female fans, let's see if I'm allowed. I might sing something to someone…we'll see on the day.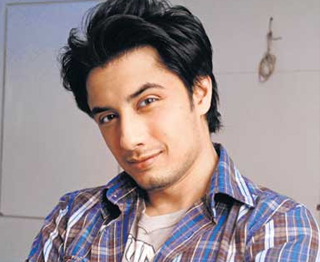 This isn't your first time in London. Is there anything that you like about the city?
For starters it has always shone on me. The sun has always come out when I've landed, then the weather, the people and the possibilities…
Well you're very lucky with the sunshine! Is there anything in particular you like to do when you're here?
This time I'm here with my family and I'm just going to relax. I'm taking them to the Lake District tomorrow. I think I'm going to lie down and play some guitar, maybe write something.
Do you always take your guitar with you?
Yes, always. Guitar and women go everywhere I travel!
Where do you get your inspiration from?
Inspiration is all around you; nature, people, stories, your own stories. I do feel like a lot of inspiration comes from extreme emotions, be it hurt or happiness. When it reaches its peak on both sides then you feel like expressing it.
I've had many highly emotive experiences this year but they're personal.
What can we expect to see from you this year?
My next film Kill Dill: I play an assassin in that. It's not exactly negative, but it's not that good boy chocolate boy that I've been in the past. I've really enjoyed shooting for that film so I'm looking forward to its release.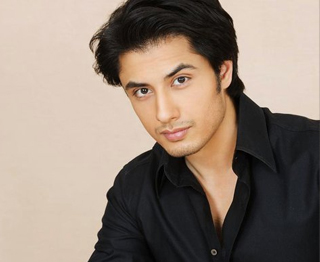 Are you worried about how your fans will receive this film, given your usual chocolate boy presentation?
No I like to take chances, I like to break away and reinvent myself. I think safe is boring.
Is there any particular director you'd like to work with next?
All the good, great ones!
Oh that's so safe!
Ok, people like Raju Hirani. I love his cinema.
Any particular leading lady?
Let's see…
Speaking of leading ladies, who has been your favourite co-star to work with?
I had a lot of fun shooting on Meri Brother Ki Dulhan. Katrina was a lot of fun. Actually all of my costars have been nice to work with. Aditi was very sweet, Yami also.
Who do you think you could have done a better job than in the last years films and who do you see as your biggest competition?
All of them and myself.
You're being awfully diplomatic!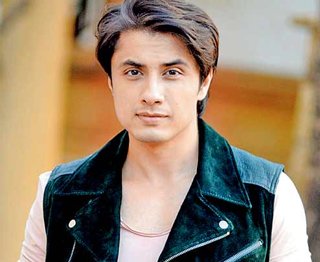 They're all honest answers. Ok let me share a story with you. I was having a conversation at the after party of Gunday with Anil Kapoor. I've always been a big fan of his and I told him that when I was a child, I fractured my right arm and throughout that period every day I would watch Mr India. So I asked what his one piece of advice is for me. He thought for a while and then said, "Don't think about who's doing what. Think about where you are headed."
I think thats the only way. You should be competitive in a way that you should surpass your own limits and boundaries. If you're concerned about who's going where and who's doing what then you'll be unhappy all the time.
So where are you heading? Do you think you'll have to sacrifice either your music or your acting at any point?
No there's no need to sacrifice. Music has always gone hand in hand with film so I'll continue doing both.
Finally, do you have any words of advice for aspiring musicians and actors?
Each one of us has to find our own way. Know who you are and what you're best at and follow that and be passionate about it. You have to work with a positive attitude towards your passion with good will, hard work and a lot of intensity. Don't compromise on your dreams.
Here's wishing Ali Zafar all the best for Kill Dill and Bollywood Showstoppers and lets hope his record of British sunshine continues for his break in the Lake District with his family.