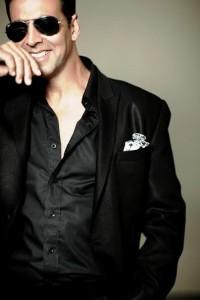 Known for his devotion to sports, Akshay Kumar, who was formerly a professional martial arts trainer in Bangkok before turning to acting, has lent a supporting hand to another sport, Kabaddi. On his Facebook page, Akshay recently expressed, "I'm a sports enthusiast, be it cricket, martial arts, hockey or Kabbadi…that's no secret. I've always promoted fitness and sports. Cricket is already world famous but I feel it's now time to shift a little focus towards the sports which originated in our own country, Kabaddi."
The superstar has personally requested fans to tune into the World Kabbadi League later this year. His enthusiasm for Kabaddi extends as far as him owning his own Kabaddi team, which is due to take part in the World Kabbadi League being played across four continents from August to December. The World Kabbadi League is also set to be a somewhat star studded affair, with Bollywood counterpart Abhishek Bachchan, having also purchased the Jaipur team.
The Khiladi star's passion for sport has never gone unnoticed and he recently leveraged his sporting expertise in order to help women learn how to better defend themselves, with the launch of a Martial Arts Institute for women in Mumbai. The institute is set to provide three month long, free of charge, self-defense courses.