We are proud to announce that once again we will be partners for the fabulous London INDIAN Film Festival, the festival that celebrates Indian films in all its forms. Now Europe's largest platform for Indian cinema, the London Indian Film Festival returns to the Capital, celebrating the exploding movement of Indian Independent cinema and bringing to UK audiences a rare selection of cutting-edge films from some of India's hottest independent talents. Going way beyond Bollywood, the festival presents a kaleidoscope of new films that challenge, shock, generate debate and present a more realistic view of India and the subcontinent today, in all its diversity. For the first time, the festival is going on tour to Bradford and Glasgow. Running from the 18th to the 25th of July, you will get to see some fabulous films, take part in a cool masterclass and more!
Cary Rajinder Sawhney, Festival Director comments, "We are delighted that the festival is growing from strength to strength. If you want to find out more about South Asian cinema come and soak yourself in a week of magnificent films in London, or catch the festival tour in Bradford and Glasgow."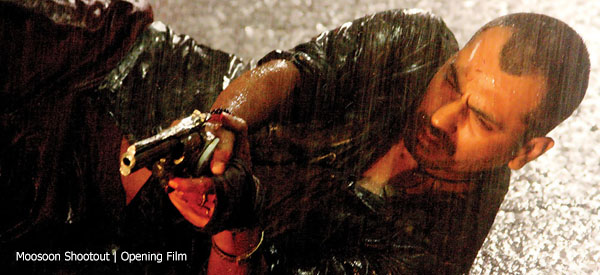 Amit Kumar's trigger happy Monsoon Shootout will be the red carpet UK Premiere opening night film of the Fourth annual London INDIAN Film Festival (July 18-25), Together with O2. This film is a version of Sliding Doors meets a hyper-real cop thriller, which will have you on the edge of your seats.
Closing the festival will be a special UK premiere of favourite Bombay Talkies with four magical stories by acclaimed directors Karan Johar, Zoya Akhtar, Dibakar Banerjee and Anurag Kashyap exploring 100 years of Indian cinema, studded with top independent and Bollywood stars. Both films had a triumphant reception at the recent Cannes Film Festival and special guests are expected to both screenings.
The centrepiece 'In conversation' on Saturday 20th July at the BFI Southbank, will be with Actor Irrfan Khan, one of the very few Indians to straddle Hollywood, British and Indian cinema, talking to award winning director of Senna, Asif Kapadia. Khan's memorable film roles include BAFTA winner, The Warrior and Oscar winners, Slumdog Millionaire and Life of Pi and Hollywood biggies like The Amazing Spider-Man, The Darjeeling Limited and The Namesake, and Bollywood hits Life In A Metro, Mumbai Meri Jaan, New York and Paan Singh Tomar.
As well as films in the Hindi, Gujarati, Punjabi, Kannada, Malayalam, Marathi languages, and our first Pakistani film Josh, in Urdu, we will be having a rare 'Life in Pictures' Masterclass, by the great South Indian Director Adoor Gopalakrishnan, on 19th July at BFI Southbank.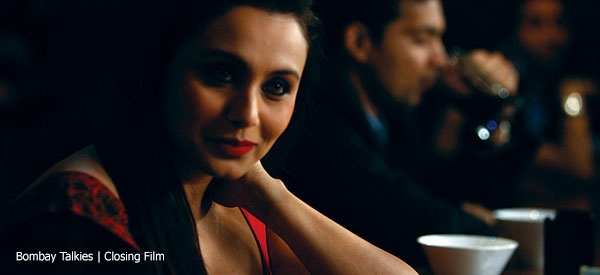 The festival will stretch citywide, opening in the West End at the historic Cineworld Haymarket, and continuing at BFI Southbank, Cineworld cinemas, Shaftesbury Avenue, Wood Green, Wandsworth, Staples Corner, and the O2 in Royal Greenwich, the Peckamplex and ICA near the Pall Mall, so there is a screening near you, traversing iconic sights and sounds of the city of London like a Monopoly game board.
London Indian Film Festival also has films and events for a wide range of audiences and includes industry events at BAFTA, exploring UK and Indian subcontinent co-productions. The winner of the annual Satyajit Ray short film competition will be announced at the end of the festival at The Nehru Centre in Mayfair.
London Indian Film Festival is supported by partners including: O2 International Sim, BFI, Satyajit Ray Foundation, Cineworld, Grange Hotels, Zee TV, BBC London and BBC Asian Network.
For more information on the festival please visit: www.londonindianfilmfestival.co.uk and see all the exciting films that are in store for you this year!
Join us on social media: www.facebook.com/LondonIndianFilmFestival & www.twitter.com/LoveLIFF
Stay tuned we will be bringing you all the exciting news and coverage on this cool film festival!