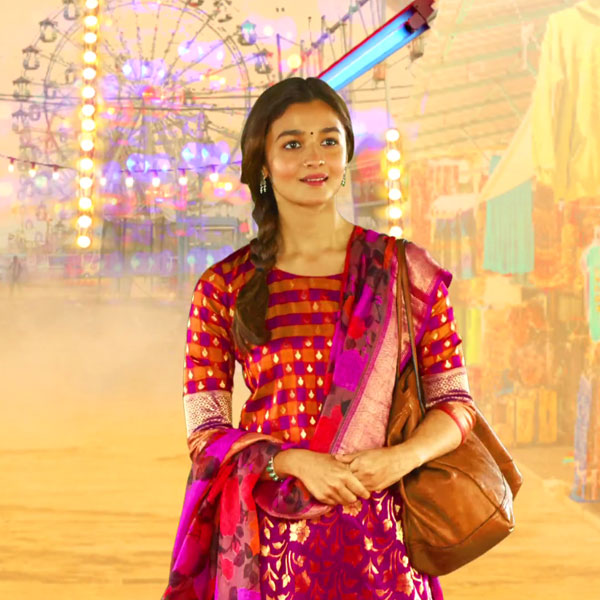 It was an eventful 2016 for Alia Bhatt as she scored well with three distinct releases – Kapoor & Sons, Udta Punjab and Dear Zindagi. Each of these films was a commercial success, albeit on varied degree, and there was critical acclaim that came in as well. Meanwhile, despite none of the three films catering to hardcore mainstream commercial market, Alia Bhatt managed to make her way further up in the list of emerging female superstars. Clearly, after a positive start that she made with Student of the Year [2012], her graph has only gone higher with her releases in 2016, hence bringing her to the top of the game.
This is the reason why one now keenly awaits the release of Badrinath Ki Dulhania, which is expected to scale even greater heights, considering the kind of commercial appeal that it comes with. However, before one comes to that, let's take a look at the Box Office outcome of Alia's releases in 2016:
Kapoor & Sons – 73.3 crore
Udta Punjab – 60 crore
Dear Zindagi – 68 crore
As is pretty apparent, even in the niche segment, films starring Alia have managed to collect between 60-75 crore. Of course, Udta Punjab was a multi-starrer, Kapoor & Sons featured her in a relatively smaller part (when compared to the Kapoor family, around which the film was centered) and Dear Zindagi had Shah Rukh Khan's presence making a huge impact (though in all fairness, it was Alia who was the central protagonist).
This is the reason why Badrinath Ki Dulhania is being looked at as a biggie for Alia because not just is she breaking the niche ceiling with this fun musical entertainer, she is also pairing up with her Humpty Sharma Ki Dulhania and Student of the Year co-star, Varun Dhawan. Together, they are being seen in a frothy entertainer and given the kind of marketing and promotion that Dharmna Productions has laid down for the film, rest assured the youth as well as family audiences would be pretty much enticed to give the film a dekko.
So far, Badrinath Ki Dulhania is the sole release of Alia Bhatt in 2017. While one waits to see what she signs up next, it would be the Karan Johar and Shashank Khaitan film that is expected to keep the audiences entertained.
Joginder Tuteja tweets @tutejajoginder