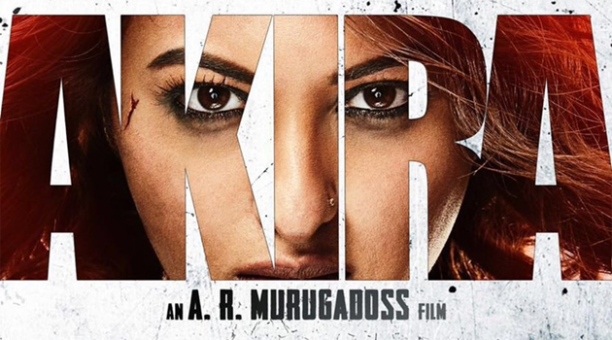 Close to 20 months after her last release Tevar, Sonakshi Sinha is returning with Akira. This time around, she is the central protagonist in there and the only lead per se since the film revolves around her. Since the film is directed by A.R. Murugadoss [Ghajini, Holiday], one can well expect good entertainment quotient in there. The filmmaker has enjoyed a consistently good track record in South as well as North, and given the impression that the theatrical promo gave, it is pretty much on the cards that this Fox film would have good hard hitting content to boast of. The film also has Anurag Kashyap as the main villain.
The film would primarily be aiming for that set of audience which saw Rani Mukerji's Mardaani [3.46 crore] and Anushka Sharma's NH10 [3.35 crore] and gave it a reasonably decent opening day. Hence, the opening too is expected to be on the same lines and then soar further on the basis of word of mouth.
Alongside Akira, there are three more films releasing – Yea Toh Two Much Ho Gaya, Sunshine Music Tours and Travels and Island City. Out of these, Arbaaz Khan and Jimmy Sheirgill's Yea Toh Two Much Ho Gaya is primarily for single screen audiences and would find more visibility in smaller centers. Sunshine Music Tours and Travels is strictly for the multiplexes and would mainly find some prominence in the Mumbai and Delhi circuits. Island City is art house cinema and may just release in a show or two at very select multiplexes. Not much is expected from the opening perspective for any of these films.