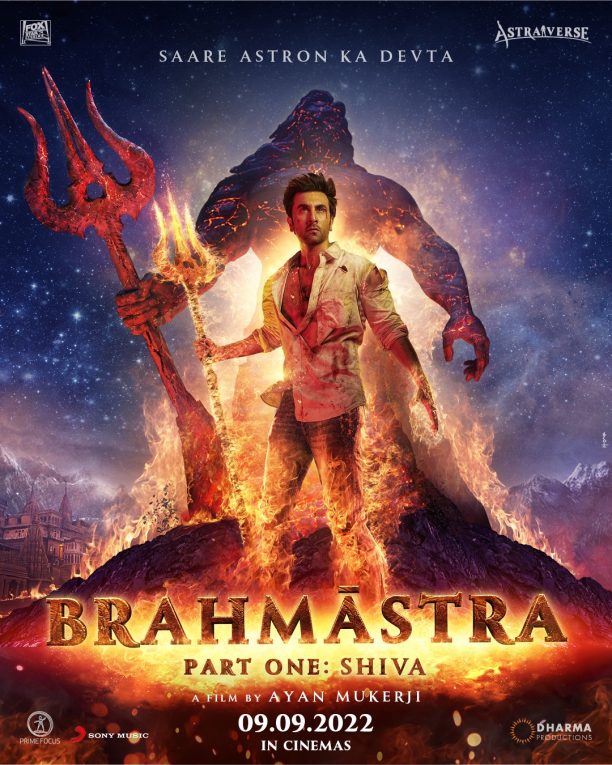 Brahmāstra Part One: Shiva, directed by Alan Mukerji starring Ranbir Kapoor and Alia Bhatt is wowing audiences all over the world. With shows sold out and many fans are going to see the film more than once, Brahmāstra Part One: Shiva is well on it's way to be a huge hit. The epic movie has opened to huge box office numbers in India and overseas, Brahmāstra Part One: Shiva opened at #2 at the North American box office this weekend with it garnering $4.5M in the opening weekend.
What makes this even more special is that it was at 810 theaters nationwide, the rest of the releases were on many more screens. The Ranbir Kapoor film had the fewest theaters of any film in the Top 10 but still shot up to 2nd place nationwide.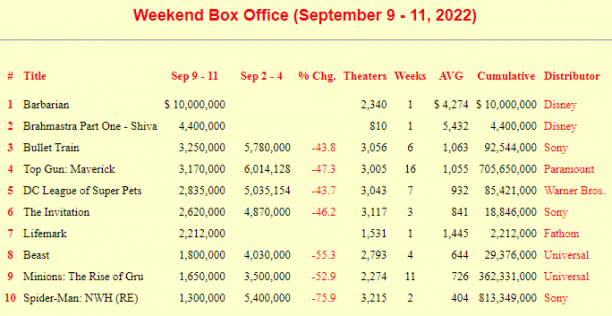 This is the highest position ever for an Indian movie beating RRR and Baahubali 2 which both opened in the #3 spot.
Brahmāstra Part One: Shiva's opening weekend is bigger than the openings of all movies from the Khans and even beat the 5-day Christmas holiday opening of the Aamir Khan smash Dangal. The North American opening weekend for Brahmāstra was bigger than the debuts of action hits Sooryavanshi and War – combined!
Also playing in IMAX, in North America Brahmāstra IMAX posted $1.3M, to become IMAX's 2nd biggest Domestic opening weekend for an Indian title.
In fact, Brahmāstra Part One: Shiva, is now the top grossing Hindi film in North America since 2019.
And as we said, people keep going back to see it for a third and fourth time. With it hitting number one in India and number three in the UK and #1 in both Australia and New Zealand, and shows still being sold out, Brahmāstra Part One: Shiva looks well on it's way to be a worldwide superhit!
Also featuring Amitabh Bachchan, Mouni Roy, Nagarjuna Akkineni, and a host of special appearances Brahmāstra Part One: Shiva is inspired by deeply rooted concepts and tales from India's ancient history but set in the modern age.
Brahmāstra Part One: Shiva is a story of fantasy, adventure, love, and hope. It follows the journey of a young man Shiva, and his love Isha. However, their lives change when Shiva learns that he has a mysterious connection to the Brahmāstra and a great power within him that he doesn't understand just yet – the power of Fire.
As our review said, "Brahmāstra is original, fresh, vibrant and quite irresistible. This, you cannot afford to miss."