Directed by Ajay Devgn, Shivaay releases on 28th October and we have been getting teasers in the form of posters of the kind of amazing action we can expect when the film hits the big screen. We now have a brand new poster!
Captioning the shot "Hang on for your life for a mid air Romantic Adventure @6928mts" Ajay Devgn released the action packed poster!
This picture, which was taken 6928 meters above sea level (yes 6928!) showcases the love that has blossomed between the two characters amidst turbulence. One can't stop but notice the camaraderie between the two of them. Their onscreen chemistry will be worth a watch. Imagine romance in the middle of danger, a life and death situation.
Check out this amazing shot of Ajay Devgn and Erika Kaar in the newest poster of Shivaay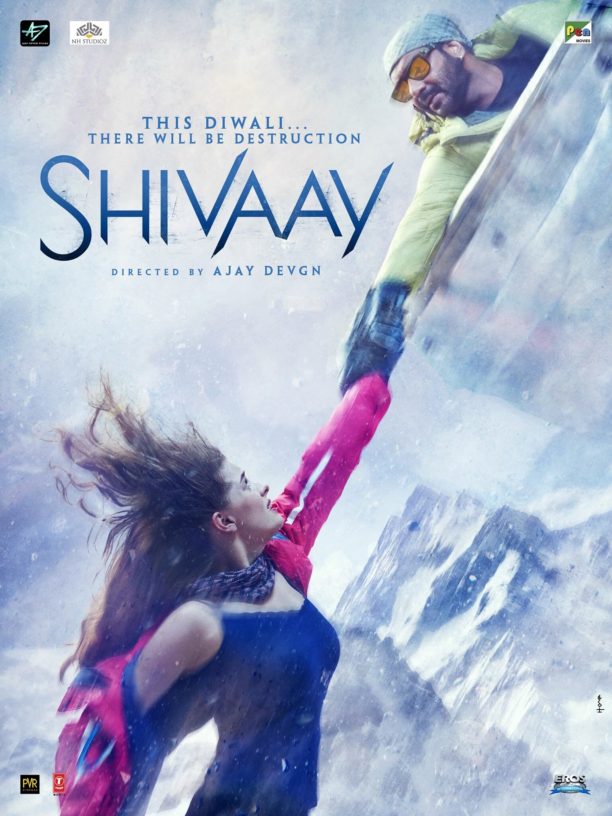 The movie shot in pristine mountainous locations is a promising family entertainer: An adventure of a lifetime.
Doesn't that give you an adrenalin rush?
We can't wait to see more!