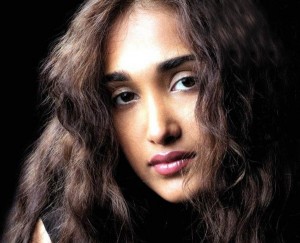 Bollywood actress Jiah Khan, who made a striking debut opposite superstar Amitabh Bachchan in Ramgopal Varma's Nishabd, is believed to have committed suicide by hanging herself with a piece of cloth, at her Indian apartment at Sagar Tarang in Juhu, Mumbai.
The 25-year-old actress who was brought up in England, had also starred opposite Aamir Khan in Ghajini and Akshay Kumar in Housefull.
While her body has been shifted for postmortem at Cooper Hospital in Juhu, the Mumbai Police is investigating reasons that would have led to her demise. They are learnt to have searched her residence and recorded statements of her housemaid, building security guard and her neighbours.
Jiah Khan's death follows the same pattern of supermodels and actresses Nafisa Joseph and Viveka Babajee who committed suicide in the same gruesome fashion by hanging themselves.
Although in the latter's case, Bollywood's high-profile publicist Dale Bhagwagar; who was roped in as the spokesperson by Babajee's family after her demise, never admitted to her having committed suicide. Instead, he insisted that "Viveka's family wants the Police to investigate and the truth to prevail."
Similar to Viveka's case, where her 'lover' Gautam Vora was said to be the last person to have visited her, the Police is now tracking leads about who would have visited Jiah Khan's residence before her demise.