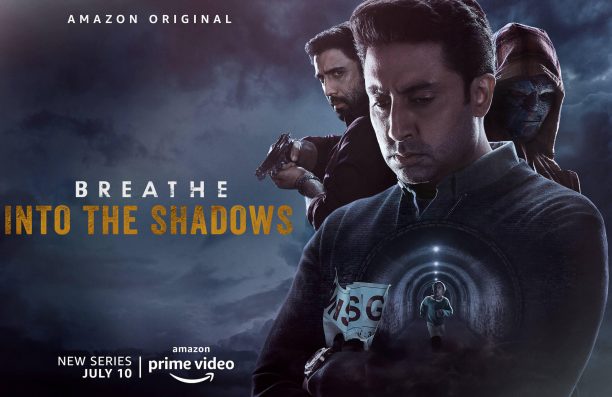 For all of us who have been missing Abhishek Bachchan on-sceen, he was last seen in Manmarziyanin 2018, it's time to breathe easy. AB Jr returns in Breathe 2 which seems to carry forward an interesting cinematic legacy: of a father searching for his missing daughter. The classic in that genre is the Kamal Haasan Tamil classic Mahanadhi where the father's search is so poignant and harrowing it was for me almost unbearable to watch.
Breathe 2: Into The Shadows casts Abhishek as a father, a psychiatrist, searching for his missing daughter.From the trailer, the treatment seems taut and perky. With the camera constantly on the prowl, there doesn't seem to be a single idle moment in the storytelling.
I just hope the pace is not going so frenetic as to smother the storytelling in dramatic tension.
I hope Breathe 2 allows the characters to breathe. It is interesting that the first Breathe season was about a father who would go to any lengths to save his son's life. The actor playing the father Madhavan was the father of a son in real life. And now the actor playing the missing daughter's father is a doting daddy to a daughter in real too.
Abhishek says he somewhere connected very deeply with the part of a father who will do anything to save his daughter's life. This is his most personal role ever. And Abhishek immerses himself with a calm intensity in bringing the father 's anguish to life. He has great support in the very lovely Nithya Menen who should be seen more often and Amit Sadh who is one of the underrated actors of Bollywood.
But you won't hear Sadh complaining. He is too busy working to be whining.