Are you ready for Aamir Khan to come back to the silver screen? We certainly are! The actor's new film Dangal hits theatres on 23rd December worldwide. Dangal is an extraordinary true story based on the life of Mahavir Singh and his two daughters, Geeta and Babita Phogat. The film traces the inspirational journey of a father who trains his daughters to become world class wrestlers.
Directed by Nitesh Tiwari, the drama which releases on December 23rd, stars Aamir Khan, Sakshi Tanwar, Fatima Sana Shaikh, Sanya Malhotra, Zaira Wasim, Suhani Bhatnagar.
Check out this first look!
Dangal, which means 'wrestling', revolves around the extraordinary life of Mahavir Singh, an ex-wrestler who could never accomplish his dream of winning India an international Gold medal in wrestling. He has to give up on his dream due to financial pressures. Mahavir Singh pacifies himself and resolves if not him, his would be son would one day realize his dream. However, destiny has other plans. Over almost two decades he and his wife are blessed with four children, all girls. Mahavir Singh loses hope. But, when one day his eldest daughter Geeta, now 14 years old and the second one Babita, now 12 years old, bash up some grown up boys from the neighborhood for teasing them, he realizes that his daughters have what it takes to be world-class wrestlers. Hope is back in his life. After all, a gold medal is a gold medal whether a boy wins it or a girl. What follows is a relentless pursuit of Mahavir Singh, over a period of 10 years, in making his daughters world-class wrestlers. He leaves no stone unturned. He trains them with boys, like boys, to beat boys in various local village wrestling tournaments. He removes every temptation that comes between his daughters and wrestling. He makes sure they don't just fight, but fight to win. Against all odds he bravely embraces all criticism from the society, lack of money, apathy from officials and much more, but never gives up… all to see India win Gold.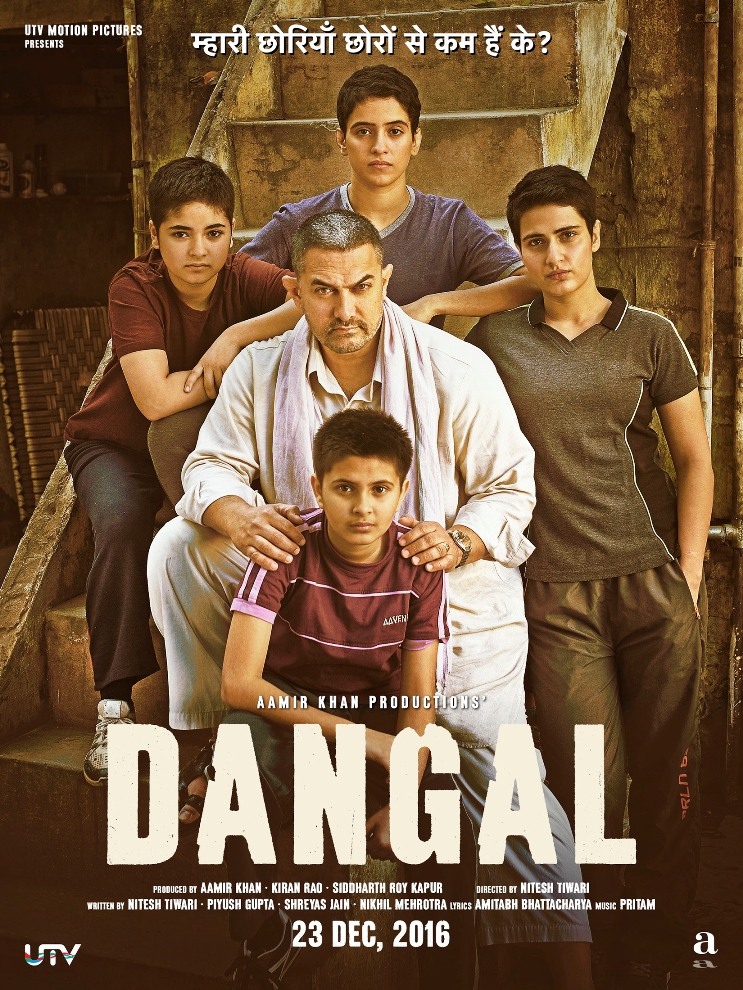 Stay tuned we will be bringing you more about this exciting new film!