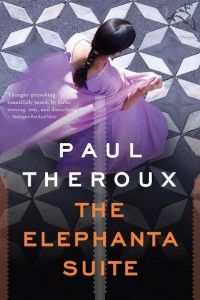 One of the great writers of our time, Paul Theroux is the winner of some of the most prestigious awards in literature. Time Magazine has praised The Elephanta Suite as "brilliantly evocative and propulsive." The story follows a corporate drudge as he travels to India and has a life transforming experience when he strikes up a relationship with a mysterious, young woman.
Award winning filmmaker Joseph Mathew has adapted the novella and will direct it. His previous documentary Crossing Arizona premiered at Sundance and won the One Future Prize at Munich Film Festival. Shhyam Singhania of Von Ryans Entertainment will produce it along with sixteen years industry veteran Sanjay Bhattacharjee.
Jai Khanna of Brillstein Entertainment Partners will also helm it as a Co-Producer, by helping to shepherd the various international cast, crew and production logistics, as well as begin to secure international sales.
Joseph Mathew: "Besides its universal themes, I found the story to be uniquely modern, set in the globalized, interconnected world we live in today. It speaks about how we may be connected superficially but to really triumph we need to look past our differences and recognize our shared humanity."
Jai Khanna: "Theroux has written a compelling and riveting novel, brilliantly using India as the backdrop. Joseph's adaptation elevates this to another level adding a more international feel, thus allowing us to appeal to a wider audience."
Principal photography is scheduled for early Spring with casting currently underway.
Jai Khanna and Brillstein are currently in post on PARCHED, casting THE BLACK PRINCE, casting THE FIELD and out to directors on CRASHLAND.