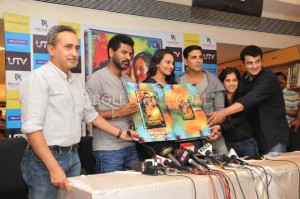 Reliance Home Video and Games releases the biggest blockbuster of 2012 Rowdy Rathore on home video. The launch function was attended by Director Prabhudheva, co-producers Sidharth Roy Kapur & Shabinaa Khan, actors Akshay Kumar, Sonakshi Sinha, Sanjeev Lamba – CEO Reliance Entertainment and other key members from the cast & crew were present to formally release the DVD of the film.
The launch function was held at an exclusive retail event at Crossword, Juhu where the cast and crew interacted with the media & shared their experiences about the making of Rowdy Rathore.
Sidharth Roy Kapur spoke about their successful association with Reliance Home Video & Games and briefed the media about their forthcoming plans.
Speaking about the success of the film, Akshay Kumar spoke about his love for action films, "I am looking for such opportunities in the future as I love doing action and it is my favorite genre". Akshay also kept the option open for the possibility of a sequel to Rowdy Rathore should the producers come up with something.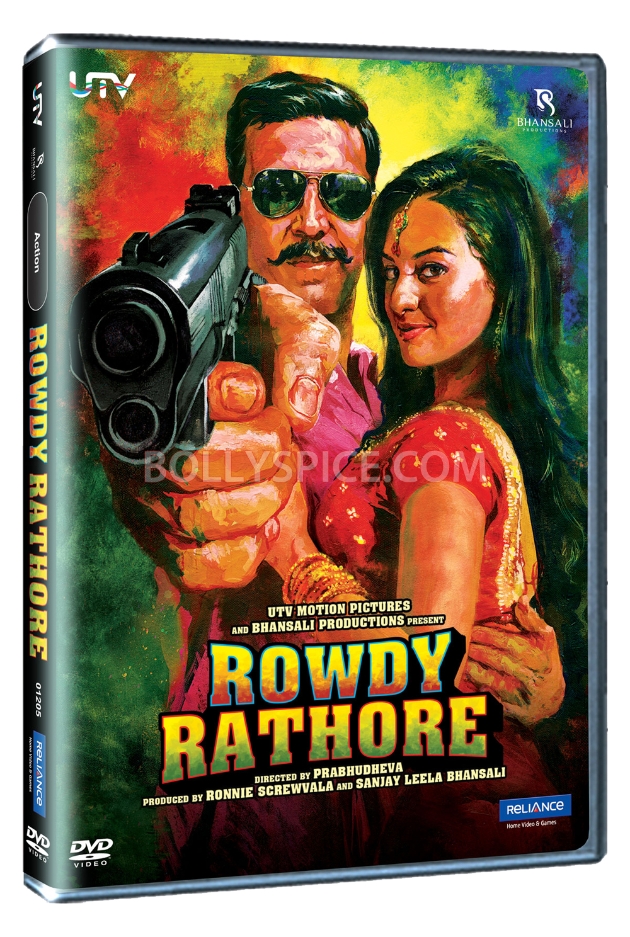 Sonakshi Sinha spoke about her experiences while shooting the film and the fact that media and fans had started identifying her as Akshay's lucky charm now that they had a couple of movies together.
Sanjeev Lamba – CEO Reliance Entertainment, spoke about the good relations with UTV Motion Pictures & how Reliance Home Video & Games had launched some of the most successful movies featuring Akshay Kumar & Sonakshi Sinha.
The customers shopping at Crossword has a delightful experience of interacting with Akshay & Sonakshi, who graciously fielded various questions about their lives.
Viewers can now enjoy the film on Blu-ray, DVD and VCD. The Blu-ray™ & DVD offering also contain bonus material which provides the viewer with insight into making of the film.
Rowdy Rathore will be available on Blu-ray™ (Rs 799), DVD (Rs 299) & VCD (Rs 125). All formats will be available across all major home entertainment stores in India.