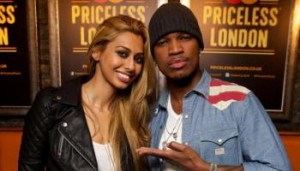 British Asian artist Sonna Rele has recorded the main song for the soundtrack to the upcoming Disney live action film Cinderella. The 27 year old London based singer was initially discovered by R&B artist NE-YO via Facebook and offered her a record deal during a live gig in front of the crowds.
This is a notable moment for the fact that Sonna is the first British Asian artist to sing for a high profile Hollywood release, which also happens to be a Disney release. Sonna has lent her voice to the lead song 'Strong,' which along with the rest of the soundtrack, releases on 10 March.
Cinderella hits cinemas on 13 March! In the meantime, check out the cool trailer to see what it's all about!