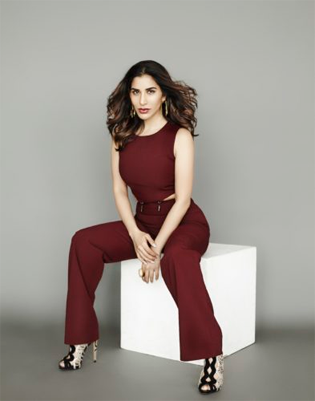 British Asian singer, actress and former VJ, Sophie Choudry, has been announced as the latest Ambassador of the British Asian Trust, one of The Prince's Charities and the main international organisation linking the British Asian diaspora to programmes supporting and empowering the poorest communities in South Asia.
Sophie rose to fame after moving to Mumbai, where she became a presenter for MTV India and launched a career in music and films. She has been a supporter of British Asian Trust and attended April's charity gala dinner in Mumbai, which welcomed The Duke and Duchess of Cambridge to India.
Hitan Mehta, Executive Director, British Asian Trust, said: "Sophie is a much-loved figure in the world of entertainment both in India and here in the UK, and we are hugely delighted that she joins the Trust as our newest ambassador. Her popularity and support has already helped to build our profile during the Royal Visit to India and we look forward to working closely with Sophie to raise greater awareness of our work."
Sophie Choudry added: "Born and brought up in England, I moved to Mumbai over a decade ago to pursue my dreams and career. Nonetheless I remain extremely proud of my British-Asian heritage and feel honoured and privileged to have been made an Ambassador of the British Asian Trust.
"The British Asian Trust has already accomplished so much in South Asia by helping to improve the lives of those less fortunate. We need to work towards building a region that is free of poverty, injustice and in which equality rules. In which women and children are safe, respected and educated, and I know these goals are paramount for the British Asian Trust. I am honoured to become part of this 'family' and hope to make this vision come alive by making a positive contribution in any way I can."