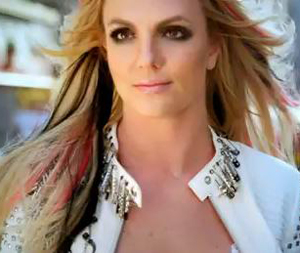 Britney Spears latest song I Wanna Go has a Bollywood vibe to it and it is all thanks to the vocals of Bollywood playback singer Sonu Niigaam.
Britney used twitter to share her excitement about having Sonu Niigaam 's vocals on her song. The artist tweeted, "So excited about having @sonuniigaam on I Wanna Go. His vocals add such a different feel which I love!" She further tweeted, "Watch out Bollywood, it's Britney and Sonu! :)"
Sonu Niigaam also shared the news with his fans tweeting, "India loves you Britney @britneyspears. Welcome to Bollywood! Am loving the fact that it's OUR Collaboration that marks your first step here. God bless you and more power to Great Music!!! :)"
This will not be the first time Britney Spears has had an Indian remix of one of her songs. In 2003 her album In the Zone featured an Indian remix of the track that featured Madonna, Me Against the Music.