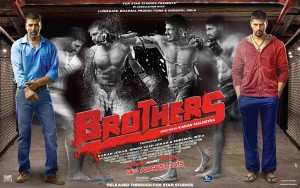 Akshay Kumar is a favourite not just in India but worldwide. Time and again audience around the world have supported their favourite actor and helped the theatres to a packed house when it comes to an Akshay starrer.
In the United Kingdom, the last three releases of Akshay opened to a phenomenal response. Be it Gabbar, whose Friday opening was £22,082 or Baby opening to £17,488 and then It's Entertainment which opened to £35,036. Brothers which released yesterday has garnered a blockbuster opening of £44,880.
Interestingly brothers has received a 15 rating for cinema release in the UK unlike the others which had a 12 rating.
Brothers is in UK cinemas now.