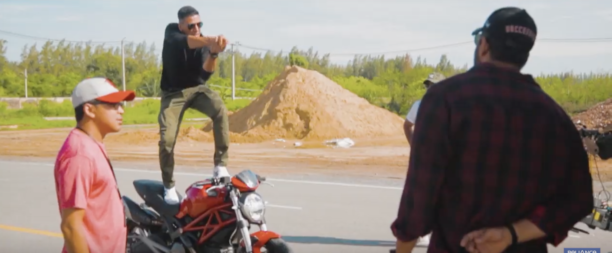 When it comes to a movie that stars Akshay Kumar and is directed by Rohit Shetty you can bet audiences look forward to some killer action packed stunts. It seems that is very true for Sooryavanshi and in fact they have raised the bar with some insane action sequences in the highly anticpated film!
Akshay says, "From the day acting became my destiny, action has been my lifeline. Pure, unadulterated action in #Sooryavanshi will tell you'll why it still fires up my core"
Check out this cool behind the scenes video to see what we mean and get your early adrenaline rush!

Producer Karan Johar stated, "Oh and trust me, this is just the tip of the iceberg. That's what happens when Rohit Shetty and Akshay Kumar get together."
Sooryavansh, which T has Akshay Kumar playing an anti-terrorist squad officer Veer Suryavanshi, a character that was introduced as a cameo in the Ranveer Singh Starrer Simmba, releases on March 20th, 2020 and we can't wait!