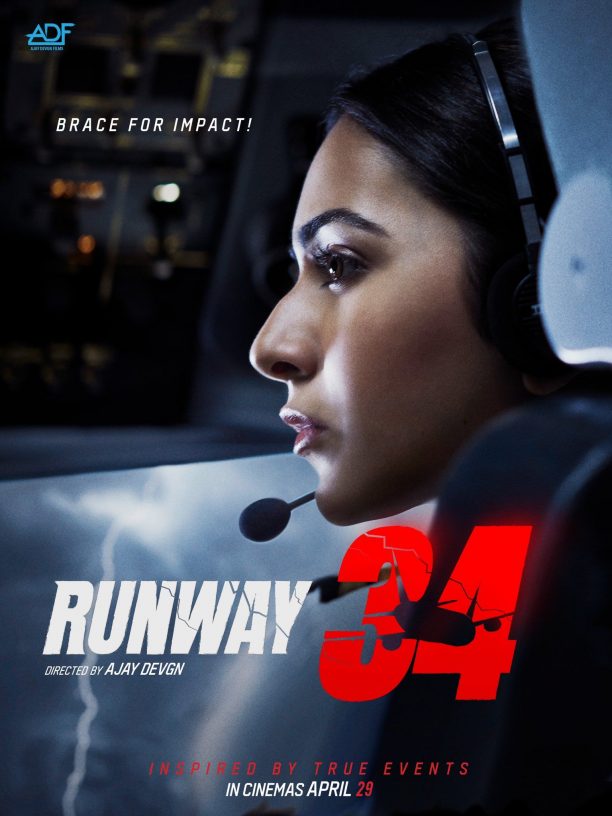 Ajay Devgn's Runway 34 is all set for to take off. Devgn, who also directed the film, plays a pilot along with Rakul Preet Singh, who appears as his co-pilot in the upcoming thriller.
Inspired by actual incidents, Ajay Devgn takes us on a turbulent journey with the lives of 150 passengers and crew hanging on a thread. A bombastic face-off ensues between the authorities & him. Will he be declared a saviour or a culprit?
Let's set the scene with the trailer

Recently, the actress talked about the preparation that went behind getting into the skin of her character, Tanya Albuquerque.
She shared, "My experience playing a pilot was amazing because I love my job for the reason that you get to play different roles and learn so many different things."
The actor recalled undergoing cockpit training for about 2-3 days, where a captain instructed them how to use a panel as they shot in a real simulator. "During the entire shoot, the captain was there just to make sure that we use the right button and use right terminology while flying a plane, so it looks authentic."
She further shed light on how a uniform changes one's body language and behaviour. "When you step into a uniform, there is a certain sense of dignity that automatically steps in the way you walk, the way you talk, the way your language is, the way you react is very different from what a girl next door would. This is all that went into preparing for this role."
Here is a BTS of her on set as a bonus!

Directed by Ajay Devgn, Runway 34, also featuring Boman Irani and Amitabh Bachchan, is all set to release on 29th April 2022.