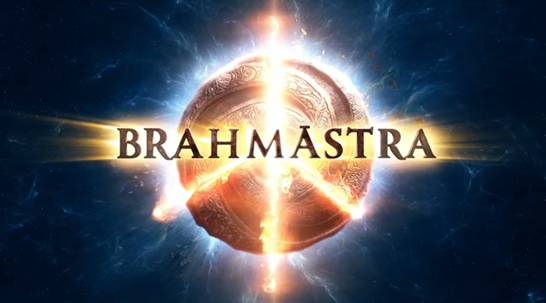 Of course since the first look of the logo of the highly anticipated Ayan Mukerji Brahmastra, Bollyfans have been eager to see more. The film, which is a trilogy, stars Amitabh Bachchan, Ranbir Kapoor and Alia Bhatt. The first part is set for a December 2019 release.
Apparently, according to Karan Johar the trilogy is a 'romantic-fairytale in a supernatural format that takes on the on a fantasy adventure. From the logo video it centers around of the tale of a weapon so ancient, yet the most powerful of all, the Brahmastra.
First let's take a look at the logo video

Now music director Pritam has taken us inside the creation of the music for the logo introduction video! It is amazing to see how it all came together! Check it out!
We hear Part 1 is Love but we will have to wait and watch! This exciting film certainly is going on our "we can't wait to see more and write more" list so watch this space!