Varun Dhawan, who is making a special place in our hearts with his role of Dan from October, was signed from a very casual meeting with director Shoojit Sircar. Read on to find out when Shoojit Sircar made Varun his Dan.
It seems, when Varun Dhawan went to meet Shoojit Sircar at his office, the director immediately decided to cast the young actor as Dan. Varun was in his causal attire, ruffled hair and even dropped the glass of his tea while sitting across Shoojit. Shoojit then clicked an image of Varun at that moment and sent it to his producers and Juhi stating that they have found Dan.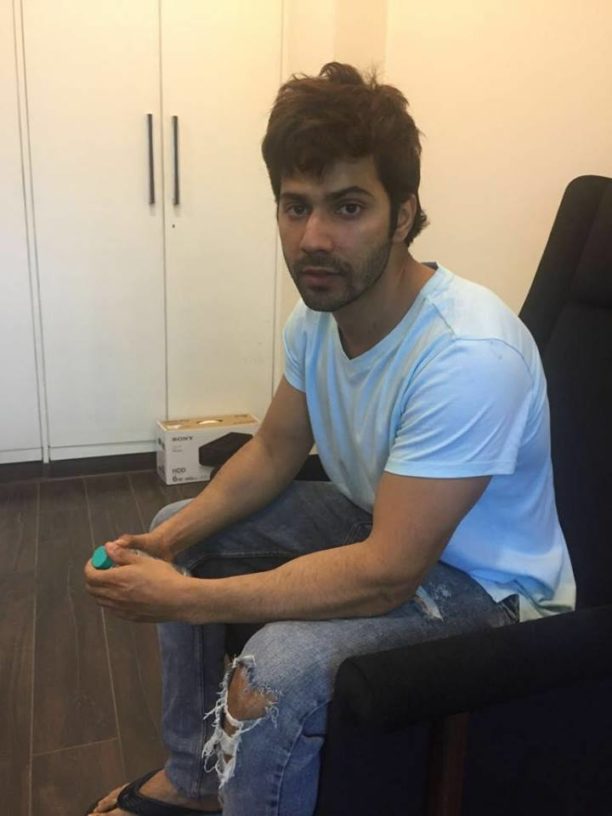 Shoojit Sircar shares, "One day, in November, I was about to leave for Kolkata and he texted asking if he could come. I asked if he could come right away. He said he had just woken up and was dressed shabbily. I insisted that he come to my office the way he is. He walked in and sat in front of me. Believe me, I have lived with Dan's character for a long time I looked at Varun's eyes and saw a lot of innocence in them. Also, the way he was talking, I could see that he was ready to surrender, which is the only question I ask my actors."
Find out more in this cool behind the scenes video!
Meet Danish Walia, a normal hotel employee battling with his daily tasks. But, there's something special about his job that keeps him going.
Produced by Ronnie Lahiri and Sheel Kumar, October stars Varun Dhawan and Banita Sandhu. A Rising Sun Films and Kino Works Production, directed by Shoojit Sircar the film is set to release on 13th April 2018.