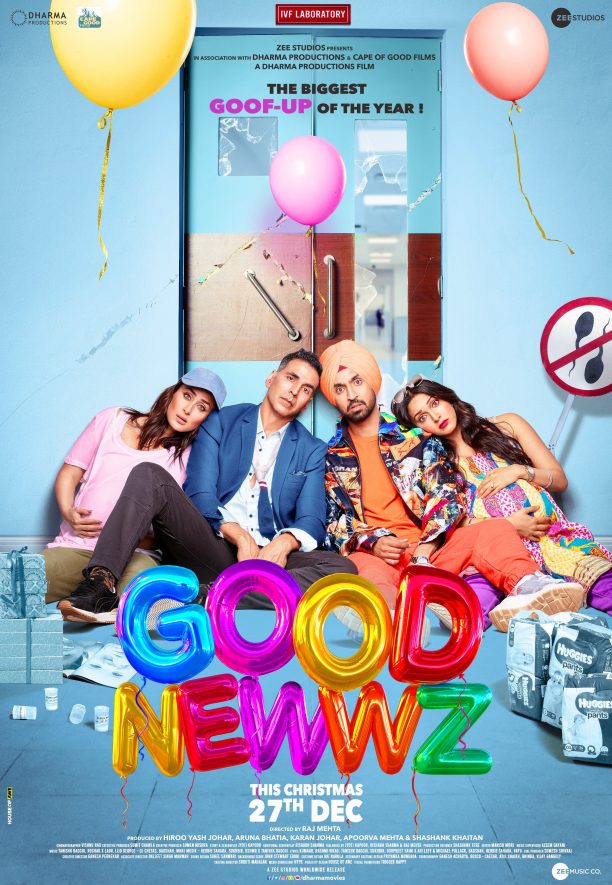 Set to release worldwide on the 27th of December, Good Newwz, directed by Raj Mehta, stars Akshay Kumar, Kareena Kapoor Khan, along with Diljit Dosanjh and Kiara Adavni.
The film revolves around two couples who use IVF treatment to conceive but get involved into a comedy of errors with 'The biggest goof-up of the year'.
See, Varun and Deepti Batra have met with the realisation that they need to have a kid before it's too late. Little do they know that on this reproductive journey, their fates would get tied with another couple – Honey and Monika Batra. Their clash leads to hilarious, often ridiculous situations. How they overcome their hatred for each other and learn to take this journey together forms the crux of this 'dramedy' about love and acceptance, called GOOD NEWWZ!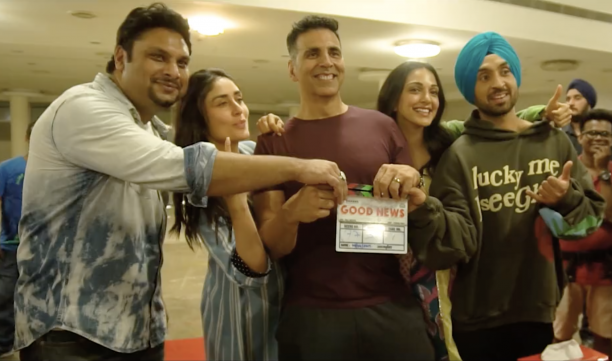 We have a very cool and funny Behind the Scenes video showing the fun on the sets! It is not to be missed!
Good Newwz delivers on December 27th!