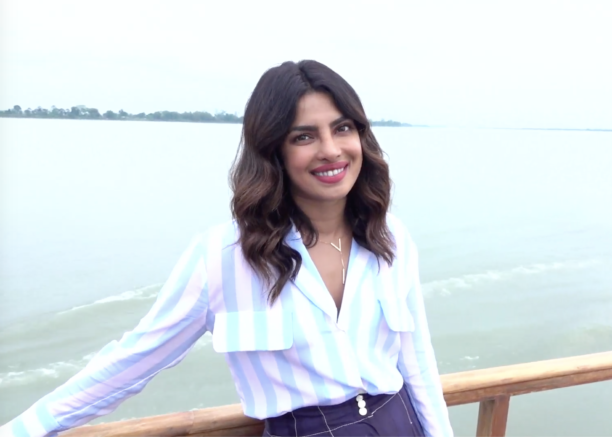 Priyanka Chopra is in love with the beauty of Assam. The Quantico actress flew down to Jorhat on a chartered flight and shot across two days in various luxurious setups to showcase Luxurious Assam.
Whilst staying at the Kaziranga Golf Resort, the actress cycled around tea bushes, went fishing, had lunch amidst some friendly ducks and geese. In the afternoon, the actress teed off from the lush green golf course and was ferried across in a buggy.
A ride in the majestic Brahmaputra river for a peep into the World's largest river island, Majuli, made PeeCee's travel itinerary a tranquil, yet fascinating one.
PeeCee got a taste of the hi-life in Assam and was pampered with local food at an Assamese wedding too.
A scenic destination for the globetrotter who saw what Awesome Assam had to offer as a part of Incredible India.