We have your first glimpse of Salman Khan and Anushka Sharma romancing each other in the most awaited film of 2016, Sultan. And all we can say is we can't wait to see more!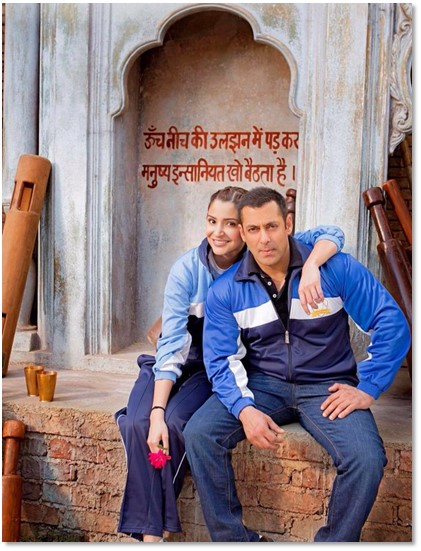 As we know, Sultan is all about wrestling but apart from the serious wrestling & sweaty, gritty action, the film has an interesting love story to it.
This time around Salman Khan as Sultan, the pride of Haryana, called Haryana Ki Sher, will fall head over heels in love with Anushka, Haryana Ki Shaan. Professional wrestlers, strong outside, and completely mushy inside, the film's love story promises, especially with these two actors, to be a one we look forward to see come alive onscreen!
So this month of love, celebrate the love of equals with the ganaa Ishq of Haryana Ka Sher and Haryana Ki Shaan.
Yeh Ishq hai takkar ka!
Produced by Aditya Chopra and written-directed by Ali Abbas Zafar, SULTAN will release in Eid 2016.