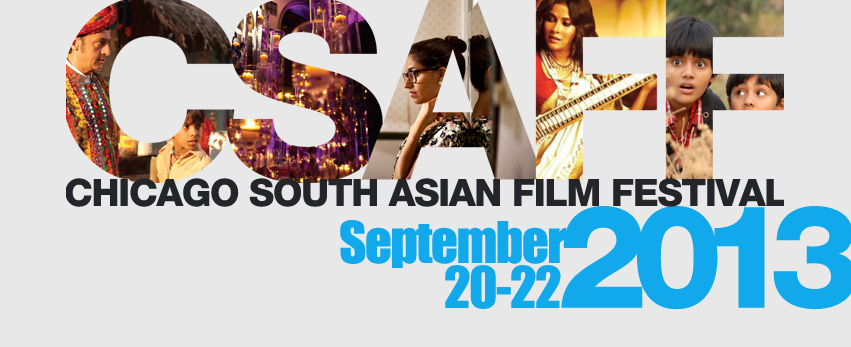 Chicago South Asian Film Festival is dedicated to fostering a diverse cinematic experience through South Asian films. The Festival was founded in 2010 and is organized by the Chicago South Asian Arts Council Inc., a 501(c)(3) nonprofit organization. The Festival is held in late September in conjunction with Columbia College Chicago and includes a stellar selection of films and guests, panel discussions, opportunities for filmmakers and film lovers to connect, musical performances, tributes to major artists, and gala's.
The Festival, now in its fourth year, is committed to providing a ground-breaking cinematic experience for filmmakers and moviegoers alike with the warmth and personal touch that is unique to Chicago. This year's festival will be held September 20-22 and the call for entries has been sent out.
Submit your films be it features, shorts, documentaries at www.csaff.org. Deadline for submissions is July 15th!
Stay tuned we are once again going to be media partners for this fabulous festival so will be giving you all the scoop!