International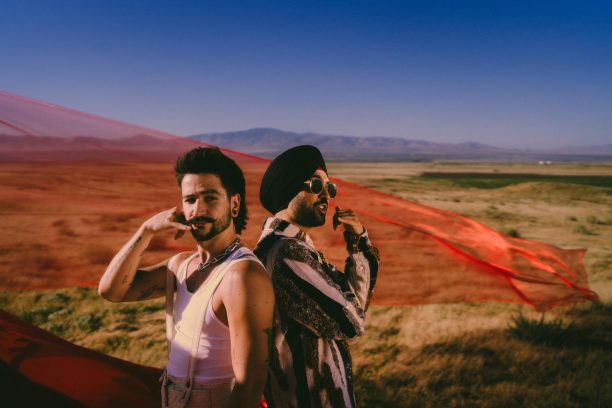 artist and five-time Latin GRAMMY® winner and three-time GRAMMY® nominee Camilo premiered the official video for his latest single "PALPITA" on YouTube, a collaboration with Punjabi music star Diljit Dosanjh.
The video, directed by Jon Primo, who has directed videos for global music artists like Nicki Minaj, Diddy and Doja Cat to name a few, has been shot on the outskirts of Los Angeles, is as unique as "PALPITA" itself, with both artists performing in the middle of a desert, displaying an aesthetic that seamlessly complements the fusion of rhythms, cultures, and messages contained in the song.
In "PALPITA", released on August 31st and already available on all digital platforms, Camilo once again validates that music has the power to unite, touch hearts, and create connections among people regardless of language.
Born in Medellín, Antioquia, Colombia, the Latin superstar Camilo said about this unique collaboration: "I have always felt a fascination for Indian culture and its traditions. I had the chance to go once and fell in love with it. Years later, I noticed what's happening with Punjabi music and how artists like Diljit, are crossing over and sharing their music, culture, and sound worldwide. I've admired Diljit for a long time, long before this collaboration came to me, so it was an incredible surprise to see it all come to life. Working with him in the studio was a valuable learning experience because I had the chance to truly see and feel his huge heart, the richness of his melodies, his kindness, and the one of his team. This song makes me very proud, not just because we did it but what it means in my career and what we are building between his country and mine."
The fusion of Spanish and Punjabi has been so powerful that the song has already garnered over 11 million views in just one month since its release.
Check it out!
In addition to this release, Colombian singer, musician and songwriter Camilo is working on his upcoming record production with another music release to be announced soon as well as he will be participating at the Los 40 Music Awards on 3rd December in Madrid, Spain, which recognises the best in Spanish and international music of 2023.