The prestigious Cannes Film Festival is celebrating 100 years of Bollywood with a gala screening Bombay Talkies and directors Anurag Kashyap, Dibakar Banerjee, Karan Johar and Zoya Akhtar are there!
Check out these cool candid pictures of the 4 esteemed directors!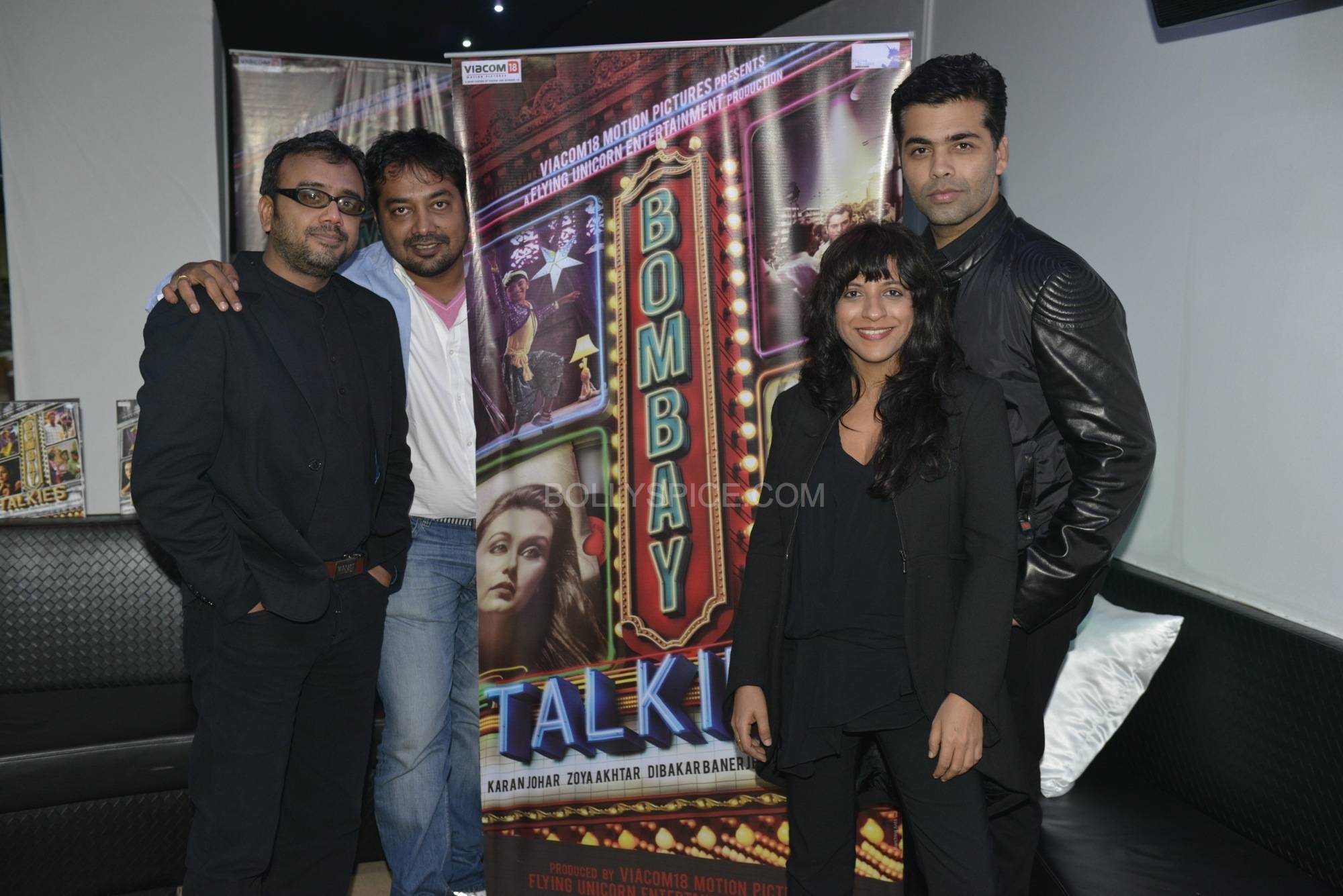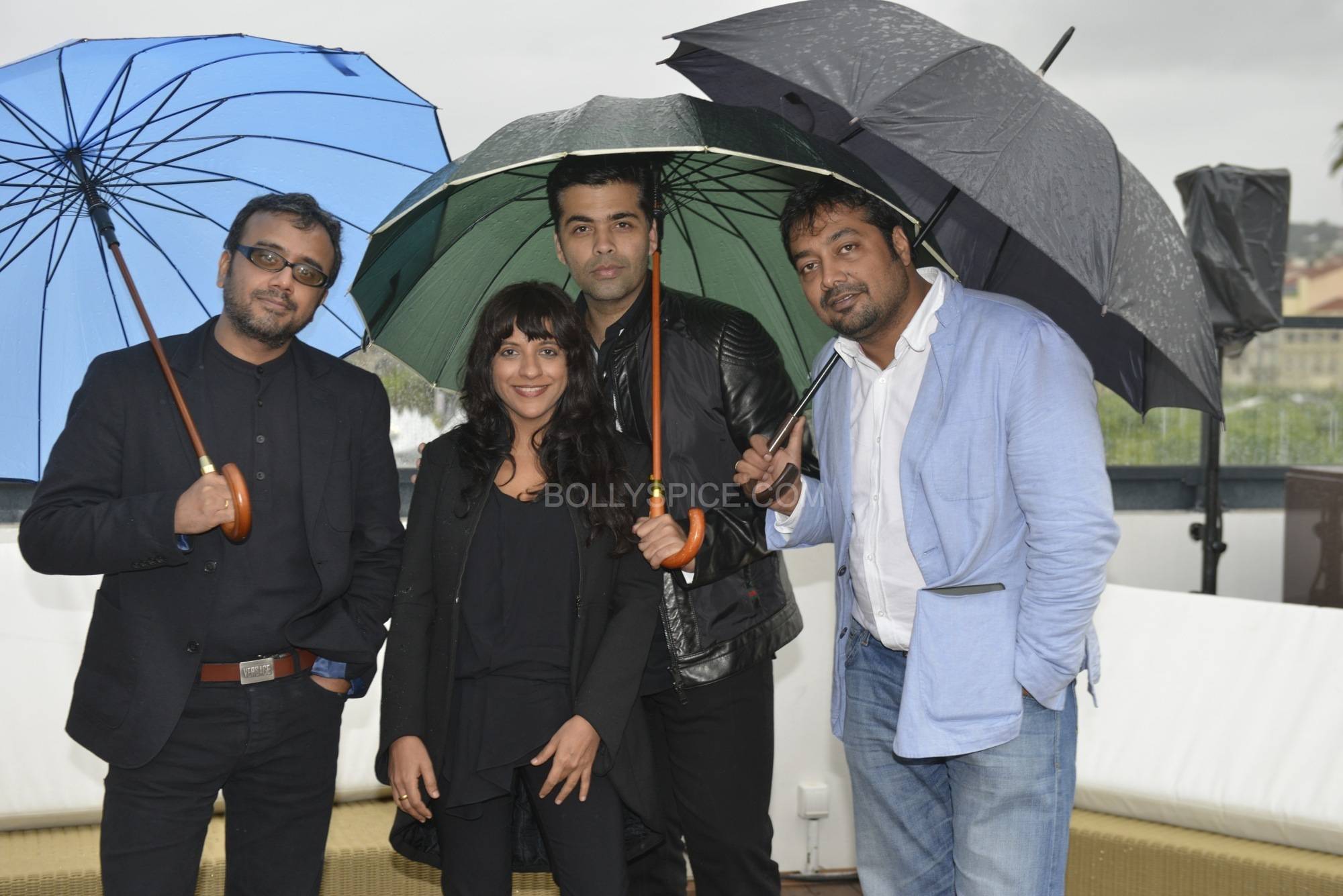 Four directors – One story! These stories are the ones they always wanted to say! What happens when they all meet up to direct one? The 4 director have come together to tell you a story like never before to celebrate 100 years of Indian cinema. A film about love, sorrow, pain and desire. A film to celebrate the emotion of Cinema. Bombay Talkies
From our 4 star review: In Karan Johar's short, Rani Mukherjee and Randeep Hooda, husband-wife duo both working in media spaces, share a marriage of respect and adoration but one that's bereft of physical intimacy. A friendly intern (Saqib Saleem) enters their life, nudges at their relationship's surface and skeletons tumble out.
Dibakar Banerjee's protagonist Nawazuddin Siddiqui, a sluggish theatre actor, regales his bedridden daughter with tales of Bollywood and Bollywood-walas, whilst he is forced to question his passion and the purpose of his life.
In Zoya Akhtar's film, school-going Vicky (Naman Jain) allured by the latka-jhatkas of onscreen Sheela i.e. Katrina Kaif, confides his dream of pursuing dance with his sibling-comrade (Khushi Dubey) against the wishes of his tyrant father (Ranveer Shorey) who instead coaxes him to practice sports.
Lastly, Anurag Kashyap's tale of the common fan's blind faith in the power of superstars has his leading actor Vijay (Vineet Kumar Singh) travel from Allahabad upon the insistence of his father to meet Amitabh Bachchan!
Stay tuned we will have much more coming from Cannes!
Photo credit: Nick Wall