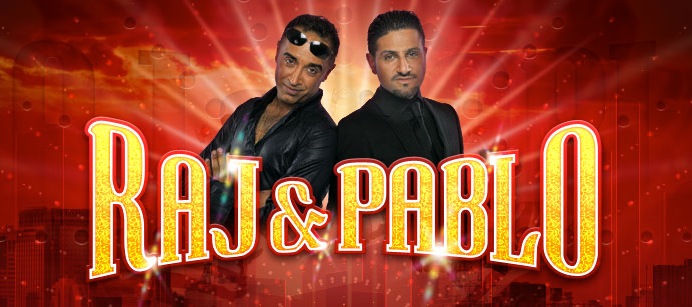 The prestigious Cannes Film Festival is certainly embracing Bollywood this year and is hosting several special events to honor the 100 years of Indian cinema. Not only with red carpet appearances, Vidya Balan on the Festival jury, screenings for several films including Bombay Talkies, but there are also some other cool events. One of those is a special Eco-series panel hosted by the bollyfab boys Raj and Pablo of BBC Asian Network, who will moderate a discussion on Can Bollywood Go Global. The special event will be held Sunday 19th May 2013, Bloomberg Television and Screen, PLAGE ORANGE, MIRAMAR PALACE at 4:20 pm.
On the panel are Avtar Panesar – VP of Acquisitions YASH RAJ FILMS, Lee Stone – Partner in Lee and Thompson ENTERTAINMENT LAW, Jyothi Kapur Das: Viacom18 Motion Pictures Creative Director and Mohinder Walia: Dream World Entertainment.
The focus of the panel will discuss the following intriguing topics.
1. We are celebrating the 100 year anniversary of Indian cinema – India is the buzz word country at the moment.  What attracts attention to India?
2. Given the Indian industry is so self sufficient can this industry be global? Does it want to? Is the Indian film industry a victim of its own success by being so self sufficient/insular?
3. Where does the money come from? Who is making the money? How> Bollywood and emerging independent industries have different audiences and revenue streams.
4. What does global relations and financing mean for the Indian system – studios/stars, changes, finance and importantly content and audiences?
5.  What are the key changes we need to make from a business and financing point of view to make Indian cinema a serious contender in the global space?
6. Can Co-Productions/Co-Ventures and Co-Financing work? Why would other countries wish to partner with India? Is it economically viable for all and what content, selling and ownership issues does this involve?