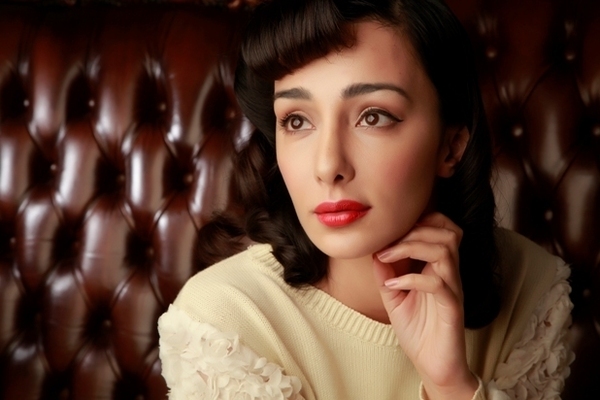 Director Cary Rajinder Sawhney is getting ready to embark on his next short film. Starring Feryna Wazheir, A Secret of the Heart is a mystery romance set in East London. A young African-British guy meets the girl of his dreams, but as past and present collide her strange secret is uncovered.
A Secret of the Heart is written and directed by Cary.  The shoot is planned for October and will be set to release in 2014. This mystery romance is aimed to be a 'tear-jerker'.
Apparently, A Secret of The Heart is inspired by the great British classic 'A Matter of Life & Death' (aka US title 'A Stairway to Heaven'), by Powell and Pressburger, and also the serious illness of one of Cary's family members.
A Secret of the Heart covers one human lifetime and a love that is timeless. The gentle love story also jumps the traditional boundaries of race and class, so common in cinema, playing and bending stereotypes. But the focus is the magic of the mysteriously unexpected.
As we told you, Feryna Wazheir has agreed to play the lead female role, (subject to her other filming dates). Feryna, previously acted in Director Ketan Mehta's 'Rang Rasiya' and was the lead in Cary's award-winning previous film 'KHAANA'. She will play an enigmatic, young Jewish woman in 'A Secret of the Heart'.
For the funding of this film, Cary has begun a unique crowd-funding campaign at indiegogo.com and you can take part!
From indiegogo's site for the film:
"This short film will have a larger budget than Cary's previous films, hence the need for crowd funding, which also helps hugely in growing popular support for the film – getting the word out there to future audiences.
We will update you on the filmmaking process so you can get an insight into the trials and tribulations of low budget filmmaking. There will also be a Facebook page, which you can follow the latest news. Depending on the level of your support there is also the chance of joining cast and crew at a preview screening for drinks, and being even more closely involved (please see levels of funding support attached on this page).
Become a participant now and join the filmmaking journey upwards!!"
You can read more and donate at http://www.indiegogo.com/projects/a-secret-of-the-heart–2