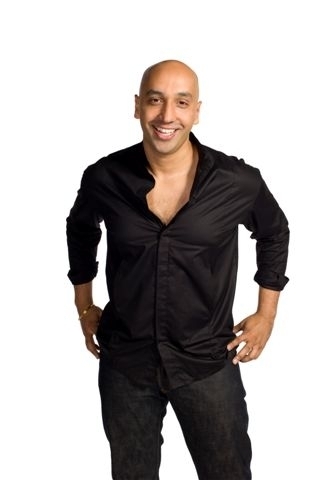 14th February 2017. I was very excited. Why? I had the chance to interview Mr. Tommy Sandhu, the host of the Breakfast Show on the BBC Asian Network. Tommy will be hosting BBC Asian Network Live on Saturday 25th February at Eventim Apollo, in Hammersmith. The event will see some of the hottest acts on the British-Asian and global music scenes come together on one stage for one night only. Performers include Badshah feat. Aastha Gill, Naughty Boy feat. Kyla, Steel Banglez presents Mist, Mostack, Abracadabra, Haile (WSTRN), Anirudh, Zack Knight, Fateh, Jasmine Sandlas, and Arjun Kanungo.
Sandhu joined the station's daily schedule in February 2010 as the London showbiz reporter for the BBC Asian Network covering premieres, parties and all the gossip from the capital. Having DJ'd in London's China White, Movida, Cafe de Paris, Paper, The Roof Gardens and The Shadow Lounge, Sandhu has also provided the theme music to several TV shows which include Blind Date (ITV), Britain's Next Top Model(LIVING), Celebrity Snappers (Bravo), I'd Do Anything (BBC 1) to name but a few…. His show, which airs at 6am, is one of the most popular on the station.
So what did we talk about? We talked about the BBC Asian Event, the music industry and all things Bollywood. To say he is true to his radio personality would be an understatement. Tommy is so easy to speak to he is definitely one of my favourite 'interviews' and I use the term interview very loosely here as it felt more like a chat…

On The BBC Asian Live Event
"Last year we were nervous," he told me. It hadn't been done before and they didn't know what would happen and how. "However, the standard last year was so high, the bar set was so high that this one is going to be better." Why? "Well several reasons were behind it," he said, "the last event was the first and covered by BBC Asian, this year the event is a BBC event and BBC Asian are taking the lead with it being covered by Radio 1 and 1 Extra. So there would be more coverage, it is going across a wider audience; the artists are slightly different just to mix it up a bit."
And whose performance was he looking forward to? The answer was quick, no thinking required – Badshah and Naughty Boy. Why? Well they were there last year, he wanted to see how they lifted the bar from the last performance, they'd done a collaboration, which the audience loved, he wanted to see what they had up their sleeves this year.
What were the chances of a live 'Desi-oke', a game Tommy plays on his Breakfast Show with guests, where he plays the first couple of lines of a track and the guest has to continue with the song? None. "We tried, we had talks but the event is being run on BBC timing not Asian timing – there isn't enough time for me to do it unfortunately but we did try."
Who would we have challenged if 'Desi-Oke' had been a possibility? "Badshah – because he knows his Bollywood, Naughty Boy would be too shy."
The 'good news', as Tommy would call it on his Breakfast Show, is that the BBC Asian Live Event 3 and 4 are already in the pipeline. "I see this event becoming a permanent fixture in the calendar like Glastonbury, where every year we have this to look to, we know it is happening," he said.
On Artists from Bollywood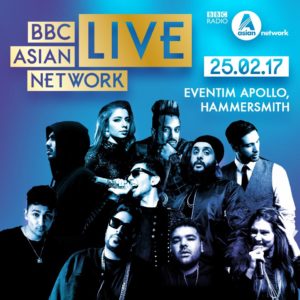 We also talked about how the music coming out of the industry had changed and made events like Asian Network Live possible. "10 years ago you had Bally Sagoo and Rishi Rich, Juggy D, Jay Sean bringing bhangra music to the fore but now you have artists like Badshah and Naughty Boy who have worked with artists like Beyonce, Sam Smith. The music coming out is different. The vibe is different, it isn't just Bollywood."
About the phenomenon where the songs that we had heard growing up from the 70's 80's even 90's are making a reappearance ('Laila main Laila', 'Humma Humma', 'Tamma Tamma') but being re-worked and remixed, he said there was nothing wrong with it. "Why not use an amazing riff from a song? ToDieFor, the Belgian artist who sampled Daler Mehndi's 'Tunakh Tunakh', was signed by Sony Belgium following his song. It went via BBC Asian where he had his first interview with the Breakfast Show, to Daler Mehndi who showed his appreciation for the reworking to eventually being signed by Sony Belgium."
Sandhu has interviewed a few artists from the industry and I asked who would he interview again if the opportunity arose? "Amitabh Bachchan – to be sitting there, talking to him about his career, his marriage was amazing. I would also add Shah Rukh Khan to the list – He actually helped me with my career." I was very surprised to hear this. "He came on the Breakfast Show with Kajol, Varun Dhawan and Kriti Sanon during the promotion of Dilwale. I approached the guys on The One Show and asked them if they wanted him to stop by the show explaining he was a big star and they should do this." The rest as they say is history. Tommy accompanied Khan on the show and as a result, he now has a weekly slot on the show.
He mentioned that Anil Kapoor was a surprise. "We spoke about his craft. He was this very serious guy and we thought okay he was one of those, however, when the cameras came on he just switched and worked the camera, he was amazing."
Which of the Bollywood stars would he get to play Desi-Oke? "Salman Khan. I think he would be good. Aamir Khan too – that would be good."
So who would he avoid interviewing again? "A.R Rahman," he says, "He's such hard work. Don't get me wrong – he is a lovely guy and an amazing artist and good at what he does, but he is such hard work. We just have a difference of perspective. There are journalists who will talk to him about his music and his craft, I am the guy who will ask him what flavour crisps he would have in a crisp sandwich, or which stuffed paratha he would prefer."
And my final question, with it being Valentine's Day, if he could get one of the artists performing at BBC Asian Live to sing a romantic song who would the artist be? What would the song be and why? Thinking for a moment he answered that he would want collaboration between two artists Arjun Kanungo and Zack Knight and he would want two songs. One is 'Tujh Main Rab Dikhta Hai' from Rab Ne Bana Di Jodi because it was his and his wife's first dance after they got married. The second track would be 'Soniye Dil Nahin Lagda Tere Bina' by Feroz Khan, as it was the song his wife and he played when they got together. Cue the awwws!
Attracting 200,000 listeners for his morning show…I can officially say I am one of them. Having been an avid listener for years, he kept me company during my year off on maternity Leave, and because of my listening to his show my daughter is also a huge fan, she would freeze in her tracks when the BBC Asian version of 'Jabra Fan' would play or the title track from Prem Ratan Dhan Payo would get airtime. My husband often asks where I get the 'London Thumakda' energy in the morning when he has more of a 'Duniya Main Hum Aayein Hain Toh Jeena Hi Padega' outlook, especially on a Monday Morning, I give partial credit to Mr. Sandhu.
Thank you Mr. Sandhu for the entertainment and for the conversation!
I will be at the fabulous BBC Asian Network Live event so stay tuned for my report. To find out more about BBC Asian Network Live, which will be triplecast across Radio 1, 1Xtra and Asian Network from 7:30pm click here.